Real Estate Investing Show for Professional Investors
What Makes The BRRRR Strategy Different | Corey Reyment & Jay Conner, The Private Money Authority
Jay Conner
Sep 13 2021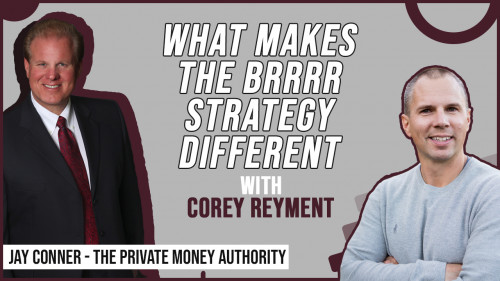 Corey Reyment, guest of Jay Conner is a firm believer of the BRRRR method in building long-term wealth.
The BRRRR strategy stands for Buy, Rehab, Rent, Refinance and Repeat. This method is a real estate investment strategy that involves flipping distressed property, renting it out, and then cash-out refinancing it in order to fund further rental property investment.
But what makes the BRRRR method different from other real estate strategies?
Corey Reyment is a full-time real estate investor originally from Green Bay.
Corey and his wife Carrie bought their first duplex at the end of 2016 and parlayed that into 115 doors within three years of that first purchase using the BRRRR Strategy almost exclusively creating a portfolio now worth over $8 Million dollars.
They also run Fox Cities Home Buyers and Wisconsin Discount Properties, the largest real estate wholesaling company in Wisconsin, where they did about $2 million in revenue in 2020.
They teach students across the country who are looking to get their first BRRRR Deal and run a Mastermind Group called Launch, which helps businesses go from working in their real estate business to working on their business.
For more valuable information click on this link and watch the complete episode: https://youtu.be/ZSq-AX2-1PM - "Discover the BRRRR Method with Corey Reyment and Jay Conner, The Private Money Authority"
Real Estate Cashflow Conference: https://www.jayconner.com/learnrealestate/
Free Webinar: http://bit.ly/jaymoneypodcast
Jay Conner is a proven real estate investment leader. Without using his own money or credit, Jay maximizes creative methods to buy and sell properties with profits averaging $64,000 per deal.
What is Real Estate Investing? Live Cashflow Conference
The Conner Marketing Group Inc.
P.O. Box 1276, Morehead City, NC USA 28557
P 252-808-2927
F 252-240-2504
Channel
https://www.youtube.com/channel/UCZfl6O7pRhyX5R-rRuSnK6w
https://www.youtube.com/c/RealEstateInvestingWithJayConner
RSS Feed
http://realestateinvestingdeals.mypodcastworld.com/rss2.xml
Google Play
https://play.google.com/music/listen#/ps/Ihrzsai7jo7awj2e7nhhwfsv47y
iTunes:
https://itunes.apple.com/ca/podcast/real-estate-investing-minus-bank-flipping-houses-foreclosure/id1377723034
Watch on ROKU:
https://my.roku.com/add/realestateinvesting
Watch on Amazon Prime:
https://www.amazon.com/How-Locate-Real-Estate-Deals/dp/B07M9WNZR6/ref=sr_1_3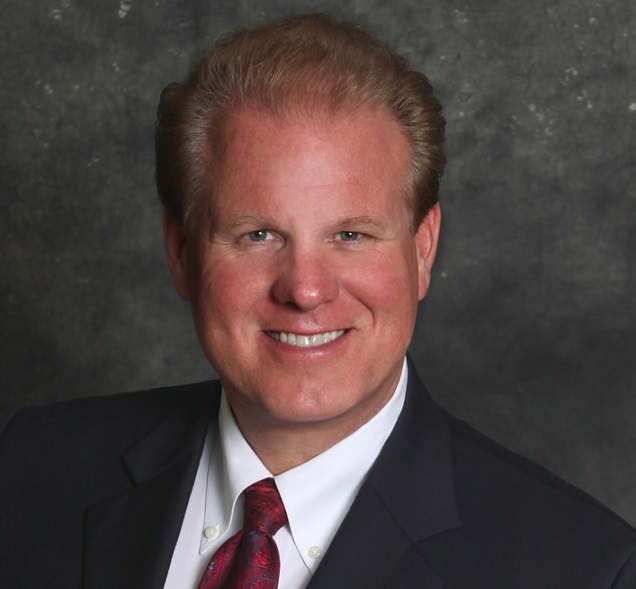 About Jay Conner
Channel
https://www.youtube.com/channel/UCZfl6O7pRhyX5R-rRuSnK6w

https://www.youtube.com/c/RealEstateInvestingWithJayConner



RSS Feed

http://realestateinvestingdeals.mypodcastworld.com/rss2.xml



Google Play

https://play.google.com/music/listen#/ps/Ihrzsai7jo7awj2e7nhhwfsv47y



iTunes:

https://itunes.apple.com/ca/podcast/real-estate-investing-minus-bank-flipping-houses-foreclosure/id1377723034




Real estate investing with the pros
Click here to see the full author's profile
Recent Episodes
Discover The Best REI Funding! with Derek Dombeck & Jay Conner
Building Wealth Through Real Estate Syndications with Aileen Prak & Jay Conner
The Foreclosure Tsunami Is Coming... with Jay Conner & Colin Murphy
The World's Most Unusual Deal! with Joe Myers & Jay Conner
Finding Purpose And Success with Brett Snodgrass & Jay Conner
Real Estate Brings The Green! with Crystal Baker & Jay Conner
How To Build Wealth and Freedom In Real Estate with Ryan Pineda & Jay Conner
What's Going On in California? with Nathaniel Getzels & Jay Conner
Massive Passive Cashflow! with Gary Wilson & Jay Conner
An Extra $30,000 Profit! with Eric & Erica Camardelle | REI with Jay Conner