Real Estate Investing Show for Professional Investors
Building Wealth Through Real Estate Syndications with Aileen Prak & Jay Conner
Jay Conner
Aug 08 2022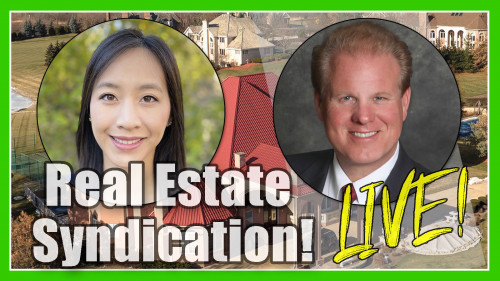 Investing in real estate syndications has been the best vehicle for Aileen Prak to achieve her goals.
In today's episode, Jay Conner and his guest Aileen, talk about her commitment to sharing her knowledge with others to educate them on the remarkable advantages that investing in real estate syndications has to offer so that they too can create time and freedom to live their lives by their own design.
Aileen is a real estate investor and the Co-Founder of Bonavest Capital. Her focus is on investing in multifamily syndications both actively and passively across different markets in the US.
She has experience managing financial budgets for billion-dollar projects in the Aerospace Industry. She received her Master of Business Administration from Northeastern University.
As a working professional and a parent of 2 young children, she realized the importance of creating time and freedom for her family. She always wants to be there for her children's milestones, to be actively present in their childhood, and be there to witness them growing up. But, having full-time jobs can be very challenging.
Now, Aileen invests her income passively and lets the money do the work.
Not only has it helped free up her time to spend with family, but it has also helped to clear her mind off worries for her children's future by building generational wealth her children can build upon.
Aileen is also the co-host of the weekday podcast How Did They Do It? Real Estate, where they have interviewed almost 500 real estate experts.
Timestamps:
0:01 - Get Ready To Be Plugged Into The Money
0:28 - Today's guest: Aileen Prak
2:57 - What is Real Estate Syndication?
3:33 - Who Are the Private Investors?
4:41 - Benefits Of Investing In Syndications: Private Investors
7:50 - Different Asset Classes
9:59 - Range Rate Of Return
12:41 - The Best Exit Strategy When Investing In RE Syndication
13:57 - Ways To Improve The Valuations Of A Property
16:16 - The Private Placement Memorandum
18:23 - Minimum Amount You Need To Invest In Syndication
19:12 - Connect with Aileen Prak: https://www.BonavestCapital.com
19:42 - Get educated with RE Syndications: https://www.BonavestCapital.com/checklist
22:33 - Where Do You Find Private Investors?
24:22 - What Did Your Business Look Like Before Using Private Money?
25:37 - Private Money Is What You Are Missing In Your RE Business
27:39 - Investing In Private Money Is A Win-Win Scenario
28:39 - What You Need To Know Before Investing In RE Syndication.
Youtube Video Link: https://youtu.be/QC6o_ug-Sd4
Have you read Jay's new book: Where to Get The Money Now?
It is available FREE (all you pay is the shipping and handling) at https://www.JayConner.com/Book
Real Estate Cashflow Conference: https://www.jayconner.com/learnrealestate/
Free Webinar: http://bit.ly/jaymoneypodcast
Jay Conner is a proven real estate investment leader. Without using his own money or credit, Jay maximizes creative methods to buy and sell properties with profits averaging $64,000 per deal.
What is Real Estate Investing? Live Cashflow Conference
The Conner Marketing Group Inc.
P.O. Box 1276, Morehead City, NC USA 28557
P 252-808-2927
F 252-240-2504
Channel
https://www.youtube.com/channel/UCZfl6O7pRhyX5R-rRuSnK6w
https://www.youtube.com/c/RealEstateInvestingWithJayConner
RSS Feed
http://realestateinvestingdeals.mypodcastworld.com/rss2.xml
Google Play
https://play.google.com/music/listen#/ps/Ihrzsai7jo7awj2e7nhhwfsv47y
iTunes:
https://itunes.apple.com/ca/podcast/real-estate-investing-minus-bank-flipping-houses-foreclosure/id1377723034
Watch on ROKU:
https://my.roku.com/add/realestateinvesting
Watch on Amazon Prime:
https://www.amazon.com/How-Locate-Real-Estate-Deals/dp/B07M9WNZR6/ref=sr_1_3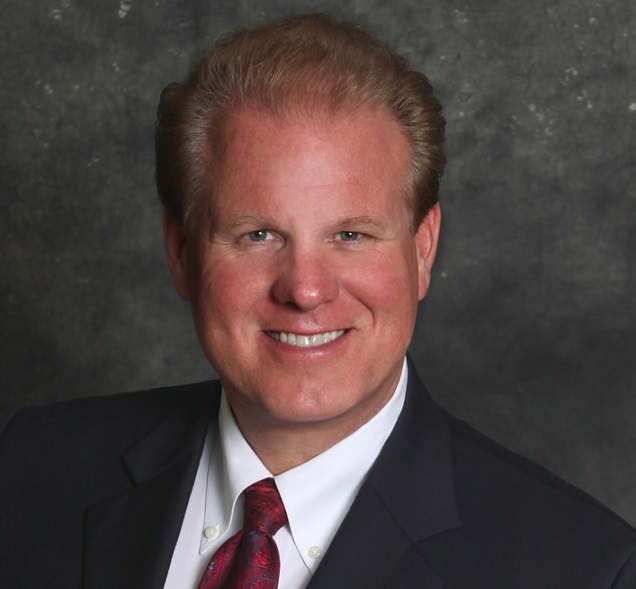 About Jay Conner
Channel
https://www.youtube.com/channel/UCZfl6O7pRhyX5R-rRuSnK6w

https://www.youtube.com/c/RealEstateInvestingWithJayConner



RSS Feed

http://realestateinvestingdeals.mypodcastworld.com/rss2.xml



Google Play

https://play.google.com/music/listen#/ps/Ihrzsai7jo7awj2e7nhhwfsv47y



iTunes:

https://itunes.apple.com/ca/podcast/real-estate-investing-minus-bank-flipping-houses-foreclosure/id1377723034




Real estate investing with the pros
Click here to see the full author's profile
Recent Episodes
Discover The Best REI Funding! with Derek Dombeck & Jay Conner
Building Wealth Through Real Estate Syndications with Aileen Prak & Jay Conner
The Foreclosure Tsunami Is Coming... with Jay Conner & Colin Murphy
The World's Most Unusual Deal! with Joe Myers & Jay Conner
Finding Purpose And Success with Brett Snodgrass & Jay Conner
Real Estate Brings The Green! with Crystal Baker & Jay Conner
How To Build Wealth and Freedom In Real Estate with Ryan Pineda & Jay Conner
What's Going On in California? with Nathaniel Getzels & Jay Conner
Massive Passive Cashflow! with Gary Wilson & Jay Conner
An Extra $30,000 Profit! with Eric & Erica Camardelle | REI with Jay Conner