Real Estate Investing Show for Professional Investors
The World's Most Unusual Deal! with Joe Myers & Jay Conner
Jay Conner
Aug 01 2022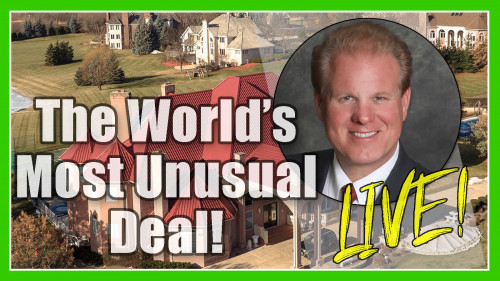 Joe Myers loves to share his knowledge on investing that he's learned over the last 12 years.
He teaches several classes including how to do the bad title deals in NC and a dinner event where he teaches individuals with investment capital or retirement funds how to get a good rate of return safely and securely.
Joe is from Charlotte, NC and he specializes in buying properties with bad titles - whether properties owned by heirs that don't know what to do with them or properties with liens and judgments where the owner doesn't think they can sell the property at all.
He works in a lot of communities with abandoned properties like these that no one - neither the owner, the heirs, or the towns or counties - knows what to do with (The County's typical response is to foreclose on the property for unpaid property taxes and the owner ends up losing the house for nothing.)
At the same time, these communities are facing housing shortages - for both owner occupants and rentals.
This is where Joe steps in - along with his team - he buys the houses with bad titles which help the owners and heirs get money for a property they didn't think they could sell; he knows how to fix the title issues with his legal team.
Once he has a clear title he borrows money from his private lenders to fund the deal to either resell to owner-occupants who purchase and fix up the properties to live in, his team fixes them up to sell them retail, or he keeps it to rent by the room in partnership with a local nonprofit providing housing for homeless individuals.
All these exit strategies provide housing and improve the community in general. There's a reason why his email is [email protected]
Even though he lives in Charlotte, he works these types of deals all over North Carolina.
Joe has spoken on Uncle Karl & Friends Mastermind & Podcast, Jay Conner's Private Money Academy, The Metrolina REIA's SonRisers weekly meeting, Scott Patterson's Real Estate Investing Trenches, and now on Jay Conner's podcast.
Timestamps:
0:01 - Get Ready To Be Plugged Into The Money
0:09 - Today's guest: Joe Myers
2:41 - What Is A Private Lender?
3:38 - What Does Joe Myers' Business Look Like Before Private Money
5:35 - Why You Should Do Your RE Deals With Private Money
7:29 - Private Money vs. Hard Money
12:23 - How Private Money Will Change Your Business
14:00 - Everybody Has Money Problems
14:38 - Where Can You Find Private Lenders
15:34 - Why I Stopped Doing Investor Open-House
21:17 - How To Encourage Your General Contractor
22:18 - The Rehab House Party
29:53 - Joe Myers' Lowest Point On His RE Business
32:15 - Joe Myers' Biggest Lesson Learned
33:44 - Jay's Free Private Money Guide: https://www.JayConner.com/MoneyGuide
34:53 - Preliminary Title Search
48:25 - Connect with Joe Myers: [email protected]
49:27 - Joe Myers' One Piece of Advice: There Is No Sense In Reinventing The Wheel. Do What Others Have Done To Be Successful.
Youtube Video Link: https://youtu.be/EcmeBm1uStQ
Have you read Jay's new book: Where to Get The Money Now?
It is available FREE (all you pay is the shipping and handling) at https://www.JayConner.com/Book
Real Estate Cashflow Conference: https://www.jayconner.com/learnrealestate/
Free Webinar: http://bit.ly/jaymoneypodcast
Jay Conner is a proven real estate investment leader. Without using his own money or credit, Jay maximizes creative methods to buy and sell properties with profits averaging $64,000 per deal.
What is Real Estate Investing? Live Cashflow Conference
The Conner Marketing Group Inc.
P.O. Box 1276, Morehead City, NC USA 28557
P 252-808-2927
F 252-240-2504
Channel
https://www.youtube.com/channel/UCZfl6O7pRhyX5R-rRuSnK6w
https://www.youtube.com/c/RealEstateInvestingWithJayConner
RSS Feed
http://realestateinvestingdeals.mypodcastworld.com/rss2.xml
Google Play
https://play.google.com/music/listen#/ps/Ihrzsai7jo7awj2e7nhhwfsv47y
iTunes:
https://itunes.apple.com/ca/podcast/real-estate-investing-minus-bank-flipping-houses-foreclosure/id1377723034
Watch on ROKU:
https://my.roku.com/add/realestateinvesting
Watch on Amazon Prime:
https://www.amazon.com/How-Locate-Real-Estate-Deals/dp/B07M9WNZR6/ref=sr_1_3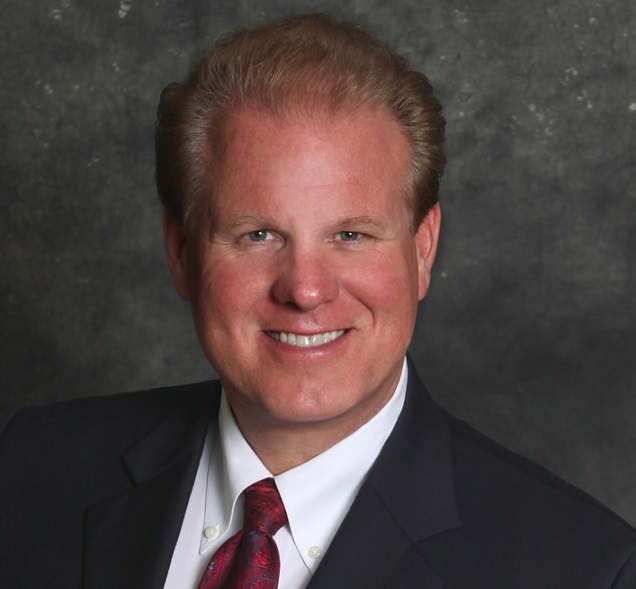 About Jay Conner
Channel
https://www.youtube.com/channel/UCZfl6O7pRhyX5R-rRuSnK6w

https://www.youtube.com/c/RealEstateInvestingWithJayConner



RSS Feed

http://realestateinvestingdeals.mypodcastworld.com/rss2.xml



Google Play

https://play.google.com/music/listen#/ps/Ihrzsai7jo7awj2e7nhhwfsv47y



iTunes:

https://itunes.apple.com/ca/podcast/real-estate-investing-minus-bank-flipping-houses-foreclosure/id1377723034




Real estate investing with the pros
Click here to see the full author's profile
Recent Episodes
Discover The Best REI Funding! with Derek Dombeck & Jay Conner
Building Wealth Through Real Estate Syndications with Aileen Prak & Jay Conner
The Foreclosure Tsunami Is Coming... with Jay Conner & Colin Murphy
The World's Most Unusual Deal! with Joe Myers & Jay Conner
Finding Purpose And Success with Brett Snodgrass & Jay Conner
Real Estate Brings The Green! with Crystal Baker & Jay Conner
How To Build Wealth and Freedom In Real Estate with Ryan Pineda & Jay Conner
What's Going On in California? with Nathaniel Getzels & Jay Conner
Massive Passive Cashflow! with Gary Wilson & Jay Conner
An Extra $30,000 Profit! with Eric & Erica Camardelle | REI with Jay Conner