Real Estate Investing Show for Professional Investors
Real Estate Brings The Green! with Crystal Baker & Jay Conner
Jay Conner
Jul 25 2022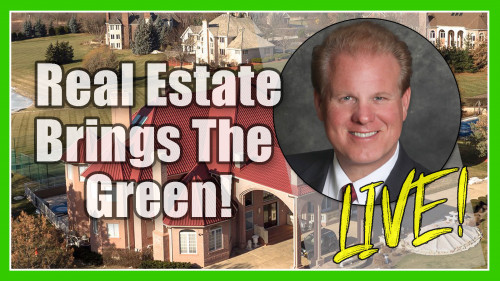 Crystal Baker, the owner of CGN Homebuyers, joins Jay Conner today to tell everyone how she was able to leave her full-time job, navigate and become successful in the world of real estate investing all because of Private Money.
Crystal started investing in real estate all the way back in 1996. For years she was an occupational therapist and was over a number of clinics.
Before learning how to invest in real estate using Private Money, she was working 80-plus hours a day, as a single mom, with two kids, and barely holding it all together.
Now, Crystal is an insanely successful real estate investor. She has raised millions and millions of private money.
As the owner of CGN Homebuyers, Crystal shares her business model as "created" by the needs of her customers
She teaches individuals how to invest their funds safely, securely, and at very high rates of return, typically tax-free;
Crystal also assists people in selling their homes that cannot sell traditionally and very often sells to individuals that cannot acquire a traditional mortgage, paying their credit repair and coaching them through to home ownership.
Timestamps:
0:01 - Get Ready To Be Plugged Into The Money
0:02 - Today's guest: Crystal Baker
1:32 - How Does Crystal's business Look Like before She Entered The World Of Private Money.
2:56 - How Do You Buy In Terms?
3:24 - When You Realize You Need To Do Something Different.
7:18 - What Is Private Money?
10:19 - How To Close Real Estate Deal In 7 days
12:22 - Hard Money vs. Private Money
15:51 - Jay's Free Private Money Guide: https://www.JayConner.com/MoneyGuide
17:12 - Where Can You Find Private Money?
19:24 - Because Private Money Is What You Needed In Your Business.
20:55 - It's All About Service And Not Selling
25:09 - Private Money Is A Gift
29:39 - Crystal's Lowest Point In Her Real Estate Investing Business
33:53 - Crystal's Brightest Point In Her Real Estate Investing Career
34:53 - I Will Hire A Coach - Crystal Baker
36:15 - Best Time To Raise Private Money
37:20 - Crystal's Parting Comments: Lead with Love, Lead A With Servant's Heart.
38:52 - Connect with Crystal Baker: https://www.CGNHomeBuyers.com
Youtube Video Link: https://youtu.be/IflJbjtUkVk
Have you read Jay's new book: Where to Get The Money Now?
It is available FREE (all you pay is the shipping and handling) at https://www.JayConner.com/Book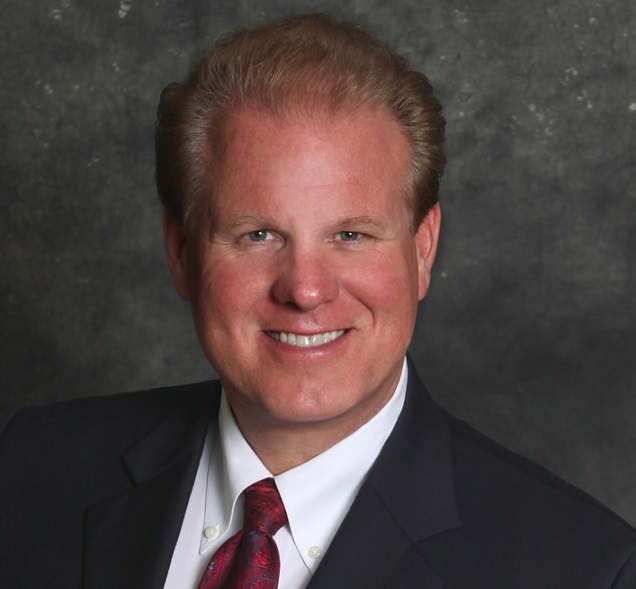 About Jay Conner
Channel
https://www.youtube.com/channel/UCZfl6O7pRhyX5R-rRuSnK6w

https://www.youtube.com/c/RealEstateInvestingWithJayConner



RSS Feed

http://realestateinvestingdeals.mypodcastworld.com/rss2.xml



Google Play

https://play.google.com/music/listen#/ps/Ihrzsai7jo7awj2e7nhhwfsv47y



iTunes:

https://itunes.apple.com/ca/podcast/real-estate-investing-minus-bank-flipping-houses-foreclosure/id1377723034




Real estate investing with the pros
Click here to see the full author's profile
Recent Episodes
Discover The Best REI Funding! with Derek Dombeck & Jay Conner
Building Wealth Through Real Estate Syndications with Aileen Prak & Jay Conner
The Foreclosure Tsunami Is Coming... with Jay Conner & Colin Murphy
The World's Most Unusual Deal! with Joe Myers & Jay Conner
Finding Purpose And Success with Brett Snodgrass & Jay Conner
Real Estate Brings The Green! with Crystal Baker & Jay Conner
How To Build Wealth and Freedom In Real Estate with Ryan Pineda & Jay Conner
What's Going On in California? with Nathaniel Getzels & Jay Conner
Massive Passive Cashflow! with Gary Wilson & Jay Conner
An Extra $30,000 Profit! with Eric & Erica Camardelle | REI with Jay Conner