Real Estate Investing Show for Professional Investors
Finding Purpose And Success with Brett Snodgrass & Jay Conner
Jay Conner
Jul 28 2022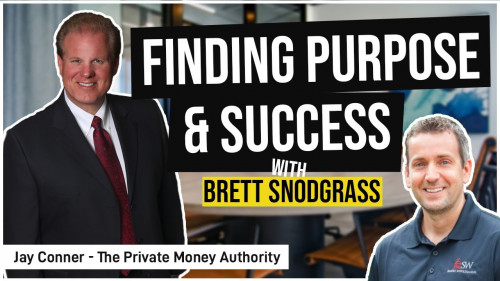 In this episode of Real Estate Investing with Jay Conner, let's look back to when Brett Snodgrass joined Jay and shared his passion for helping others in business and personal growth.
Brett Snodgrass is CEO of Simple Wholesaling and has been a full-time real estate investor for 10+ years. He specializes in wholesaling, wholetailing, creative financing, and scaling a business from a one-man band to an incredible full team running 100s of deals per year.
Brett has extensive knowledge and firsthand experience in several facets of real estate investing. He is an investor in Indianapolis (who loves being a Hoosier) and works with investors all over the country who want to invest in one of the top-rated cash-flowing markets in the nation—that being Indy.
Brett's amazing team buys and sells 300+ properties per year and builds passive streams of income by creating 50+ creative financing deals per year. In a five-year timespan, Brett has gone from a one-person team to a full-time staff of 10+ team members and has tripled his deal flow.
As a man of faith and a real estate investor, Brett combines both to bring opportunities to everyone he encounters while spreading the kingdom of God. This is his mission and the purpose behind his company Simple Wholesaling.
Brett also enjoys spending time with his wife Karen and his four young children, in addition to taking mission trips and serving others through his faith.
Timestamps:
0:01 - Introduction
0:29 - Jay's New Book: "Where To Get The Money Now" - https://www.JayConner.com/Book
2:09 - Today's guest: Brett Snodgrass
6:38 - Brett, Real Estate & Simple Wholesaling
9:12 - Wholesaling vs. Wholetailing
11:42 - How do you find deals?
13:18 - Driving For Dollars
15:57 - Jay Conner's Bird Dog
17:38 - What is your best exit strategy?
20:13 - Formula for the maximum amount to put a house under contract.
22:56 - Connect with Brett Snodgrass: https://www.SimpleWholesaling.com
23:28 - Brett Snodgrass' Podcast
24:25 - Balancing Family, Life, and Business 30:10 - The best piece of advice from Brett Snodgrass 32:10 - "The Precious Present"
Youtube Video Link: https://youtu.be/glw7FyKqap8
Have you read Jay's new book: Where to Get The Money Now?
It is available FREE (all you pay is the shipping and handling) at https://www.JayConner.com/Book
Real Estate Cashflow Conference: https://www.jayconner.com/learnrealestate/
Free Webinar: http://bit.ly/jaymoneypodcast
Jay Conner is a proven real estate investment leader. Without using his own money or credit, Jay maximizes creative methods to buy and sell properties with profits averaging $64,000 per deal.
What is Real Estate Investing? Live Cashflow Conference
The Conner Marketing Group Inc.
P.O. Box 1276, Morehead City, NC USA 28557
P 252-808-2927
F 252-240-2504
Channel
https://www.youtube.com/channel/UCZfl6O7pRhyX5R-rRuSnK6w
https://www.youtube.com/c/RealEstateInvestingWithJayConner
RSS Feed
http://realestateinvestingdeals.mypodcastworld.com/rss2.xml
Google Play
https://play.google.com/music/listen#/ps/Ihrzsai7jo7awj2e7nhhwfsv47y
iTunes:
https://itunes.apple.com/ca/podcast/real-estate-investing-minus-bank-flipping-houses-foreclosure/id1377723034
Watch on ROKU:
https://my.roku.com/add/realestateinvesting
Watch on Amazon Prime:
https://www.amazon.com/How-Locate-Real-Estate-Deals/dp/B07M9WNZR6/ref=sr_1_3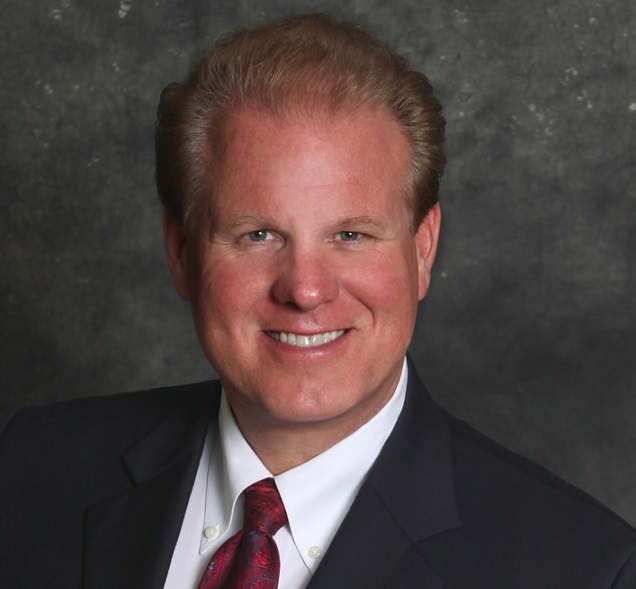 About Jay Conner
Channel
https://www.youtube.com/channel/UCZfl6O7pRhyX5R-rRuSnK6w

https://www.youtube.com/c/RealEstateInvestingWithJayConner



RSS Feed

http://realestateinvestingdeals.mypodcastworld.com/rss2.xml



Google Play

https://play.google.com/music/listen#/ps/Ihrzsai7jo7awj2e7nhhwfsv47y



iTunes:

https://itunes.apple.com/ca/podcast/real-estate-investing-minus-bank-flipping-houses-foreclosure/id1377723034




Real estate investing with the pros
Click here to see the full author's profile
Recent Episodes
Discover The Best REI Funding! with Derek Dombeck & Jay Conner
Building Wealth Through Real Estate Syndications with Aileen Prak & Jay Conner
The Foreclosure Tsunami Is Coming... with Jay Conner & Colin Murphy
The World's Most Unusual Deal! with Joe Myers & Jay Conner
Finding Purpose And Success with Brett Snodgrass & Jay Conner
Real Estate Brings The Green! with Crystal Baker & Jay Conner
How To Build Wealth and Freedom In Real Estate with Ryan Pineda & Jay Conner
What's Going On in California? with Nathaniel Getzels & Jay Conner
Massive Passive Cashflow! with Gary Wilson & Jay Conner
An Extra $30,000 Profit! with Eric & Erica Camardelle | REI with Jay Conner