Real Estate Investing Show for Professional Investors
How To Build Wealth and Freedom In Real Estate with Ryan Pineda & Jay Conner
Jay Conner
Jul 21 2022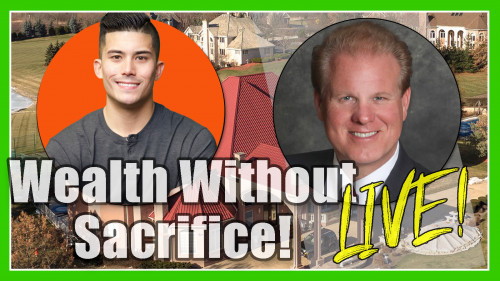 In today's episode of Real Estate Investing with Jay Conner, Ryan Pineda joins Jay to share his mission of helping other people become wealthy without sacrificing everything.
For Ryan, you don't need to work 80 hours a week losing precious family time to build a better future. Your fitness, family, and faith should NEVER suffer in pursuing financial freedom.
Ryan Pineda has been in the real estate industry since 2010. He began his career as Realtor and soon realized that wasn't the path he wanted to continue on.
In 2015 with only $10,000 in the bank, he began flipping houses. Since then he has flipped hundreds of homes, purchased hundreds of rentals, and opened other multi-million dollar businesses.
He has amassed over a million followers on social media where he teaches others how to build wealth and freedom.
Ryan has proven that it's possible to nurture and enjoy all aspects of life while building massive wealth.
He works less than 30 hours a week running six separate businesses that generate tens of millions in revenue.
Through automating each company's operations, he is able to spend his time on the things that are most important to him. ‍
Now, Ryan wants to share everything he learned so that you can have the same freedom!
He encourages you to use all the resources he is offering on his website and social media to start growing in all aspects of your life.
Timestamps:
0:01 - Get Ready To Be Plugged Into The Money
0:53 - Today's guest: Ryan Pineda
4:28 - How To Become A Ryan Pineda
7:34 - Ryan Pineda's Special Attributes That Land Him To His Success
11:12 - Ryan Pineda, The Anti-Planner
15:21 - Enough Is Never Enough When It's Not About Me - Jay Conner
17:54 - Why Ryan Pineda Is Not An Advocate Of Retirement
19:26 - Ryan Pineda's Daily Habits
23:07 - Jay Conner's Definition of Coincidence
25:20 - How To Find And Raise Private Money
31:09 - Ryan Pineda's Fund: https://www.PinedaCapital.com
34:48 - Ryan Pineda's Advice To A New Real Estate Investor
Youtube Video Link: https://youtu.be/ceAAk2QLV2A
Have you read Jay's new book: Where to Get The Money Now?
It is available FREE (all you pay is the shipping and handling) at https://www.JayConner.com/Book
Real Estate Cashflow Conference: https://www.jayconner.com/learnrealestate/
Free Webinar: http://bit.ly/jaymoneypodcast
Jay Conner is a proven real estate investment leader. Without using his own money or credit, Jay maximizes creative methods to buy and sell properties with profits averaging $64,000 per deal.
What is Real Estate Investing? Live Cashflow Conference
The Conner Marketing Group Inc.
P.O. Box 1276, Morehead City, NC USA 28557
P 252-808-2927
F 252-240-2504
Channel
https://www.youtube.com/channel/UCZfl6O7pRhyX5R-rRuSnK6w
https://www.youtube.com/c/RealEstateInvestingWithJayConner
RSS Feed
http://realestateinvestingdeals.mypodcastworld.com/rss2.xml
Google Play
https://play.google.com/music/listen#/ps/Ihrzsai7jo7awj2e7nhhwfsv47y
iTunes:
https://itunes.apple.com/ca/podcast/real-estate-investing-minus-bank-flipping-houses-foreclosure/id1377723034
Watch on ROKU:
https://my.roku.com/add/realestateinvesting
Watch on Amazon Prime:
https://www.amazon.com/How-Locate-Real-Estate-Deals/dp/B07M9WNZR6/ref=sr_1_3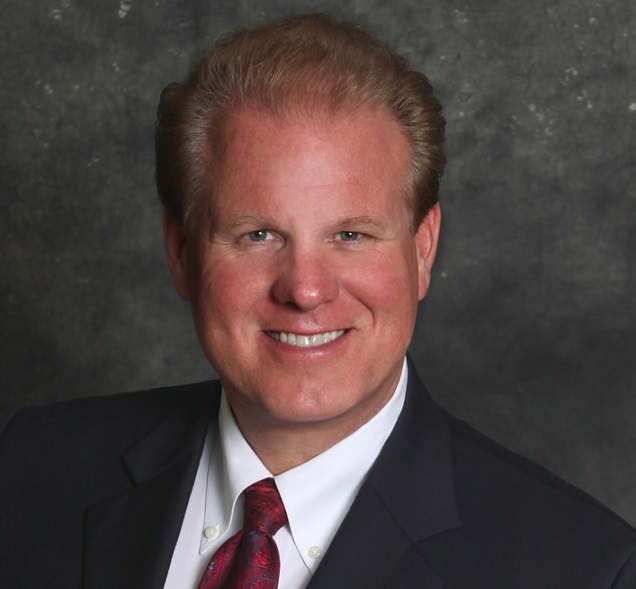 About Jay Conner
Channel
https://www.youtube.com/channel/UCZfl6O7pRhyX5R-rRuSnK6w

https://www.youtube.com/c/RealEstateInvestingWithJayConner



RSS Feed

http://realestateinvestingdeals.mypodcastworld.com/rss2.xml



Google Play

https://play.google.com/music/listen#/ps/Ihrzsai7jo7awj2e7nhhwfsv47y



iTunes:

https://itunes.apple.com/ca/podcast/real-estate-investing-minus-bank-flipping-houses-foreclosure/id1377723034




Real estate investing with the pros
Click here to see the full author's profile
Recent Episodes
Discover The Best REI Funding! with Derek Dombeck & Jay Conner
Building Wealth Through Real Estate Syndications with Aileen Prak & Jay Conner
The Foreclosure Tsunami Is Coming... with Jay Conner & Colin Murphy
The World's Most Unusual Deal! with Joe Myers & Jay Conner
Finding Purpose And Success with Brett Snodgrass & Jay Conner
Real Estate Brings The Green! with Crystal Baker & Jay Conner
How To Build Wealth and Freedom In Real Estate with Ryan Pineda & Jay Conner
What's Going On in California? with Nathaniel Getzels & Jay Conner
Massive Passive Cashflow! with Gary Wilson & Jay Conner
An Extra $30,000 Profit! with Eric & Erica Camardelle | REI with Jay Conner