Real Estate Investing Show for Professional Investors
Protect Your Real Estate Assets Now! with Robert Bluhm and Jay Conner, The Private Money Authority
Jay Conner
Nov 15 2021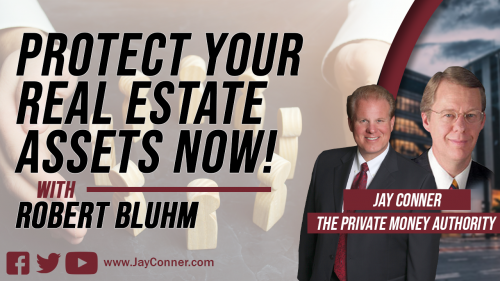 Robert Bluhm is here today together with Jay Conner to share information on how you can protect yourself from lawsuits, how to lower your taxes, and most importantly how to reduce the risks of an IRS audit.
Bob Bluhm is one of the nation's leading asset protection attorneys.
During his 30 years as an attorney, Bob has been a trial lawyer and has represented Fortune 500 companies as well as smaller, privately-held businesses.
As a speaker, Bob has shared the stage with notable political figures, such as Presidents Trump, Clinton and Bush, Margaret Thatcher, Mikhail Gorbachev, Benjamin Netanyahu, and financial figures, such as Jim Cramer, Dan Kennedy, Jay Abraham, Suze Orman, and Robert Kiyosaki.
He is the author of several articles on asset protection and is a contributor to "The Asset Protection Handbook." Bob specializes in protecting real estate investors from lawsuits, lowering their taxes, and reducing the risk of an IRS audit.
He and his team work with both U.S. investors and international investors purchasing U.S. real estate. Bob and his team have helped many thousands of people all over the world grow their wealth more quickly and securely.
Timestamps:
0:01 - Get Ready To Be Plugged Into The Money
1:14 - Jay's New Book: "Where To Get The Money Now"- https://www.JayConner.com/Book
3:24 - Today's guest: Robert Bluhm
6:32 - Who is Robert Bluhm?
8:21 - How many years have been helping people protect their assets?
8:41 - What is Asset Protection?
9:15 - Strategies in protecting your assets
10:31 - What is the best type of entity for asset protection?
12:25 - How complicated is the process of determining what kind of entity is right for you?
13:11 - Different states have different law
13:48 - Connect with Robert Bluhm - https://www.AssetDefenseTeam.com
15:15 - Know the rules, follow the rules and you will be okay
17:09 - Case studies/ stories that prove you need asset protection
20:53 - Own Nothing but Control Everything
22:05 - Personal Property Trust
23:46 - Bob Bluhm's best advice on asset protection
24:52 - Bob Bluhm's parting comment: "We will protect your assets to the greatest extent possible"
26:13 - Connect with Robert Bluhm - https://www.AssetDefenseTeam.com
Real Estate Cashflow Conference: https://www.jayconner.com/learnrealestate/
Free Webinar: http://bit.ly/jaymoneypodcast
Jay Conner is a proven real estate investment leader. Without using his own money or credit, Jay maximizes creative methods to buy and sell properties with profits averaging $64,000 per deal.
What is Real Estate Investing? Live Cashflow Conference
The Conner Marketing Group Inc.
P.O. Box 1276, Morehead City, NC USA 28557
P 252-808-2927
F 252-240-2504
Channel
https://www.youtube.com/channel/UCZfl6O7pRhyX5R-rRuSnK6w
https://www.youtube.com/c/RealEstateInvestingWithJayConner
RSS Feed
http://realestateinvestingdeals.mypodcastworld.com/rss2.xml
Google Play
https://play.google.com/music/listen#/ps/Ihrzsai7jo7awj2e7nhhwfsv47y
iTunes:
https://itunes.apple.com/ca/podcast/real-estate-investing-minus-bank-flipping-houses-foreclosure/id1377723034
Watch on ROKU:
https://my.roku.com/add/realestateinvesting
Watch on Amazon Prime:
https://www.amazon.com/How-Locate-Real-Estate-Deals/dp/B07M9WNZR6/ref=sr_1_3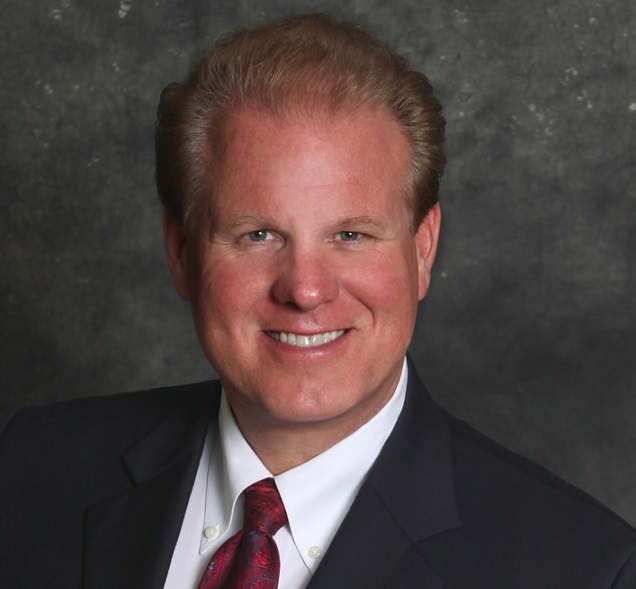 About Jay Conner
Channel
https://www.youtube.com/channel/UCZfl6O7pRhyX5R-rRuSnK6w

https://www.youtube.com/c/RealEstateInvestingWithJayConner



RSS Feed

http://realestateinvestingdeals.mypodcastworld.com/rss2.xml



Google Play

https://play.google.com/music/listen#/ps/Ihrzsai7jo7awj2e7nhhwfsv47y



iTunes:

https://itunes.apple.com/ca/podcast/real-estate-investing-minus-bank-flipping-houses-foreclosure/id1377723034




Real estate investing with the pros
Click here to see the full author's profile
Recent Episodes
Discover The Best REI Funding! with Derek Dombeck & Jay Conner
Building Wealth Through Real Estate Syndications with Aileen Prak & Jay Conner
The Foreclosure Tsunami Is Coming... with Jay Conner & Colin Murphy
The World's Most Unusual Deal! with Joe Myers & Jay Conner
Finding Purpose And Success with Brett Snodgrass & Jay Conner
Real Estate Brings The Green! with Crystal Baker & Jay Conner
How To Build Wealth and Freedom In Real Estate with Ryan Pineda & Jay Conner
What's Going On in California? with Nathaniel Getzels & Jay Conner
Massive Passive Cashflow! with Gary Wilson & Jay Conner
An Extra $30,000 Profit! with Eric & Erica Camardelle | REI with Jay Conner