Real Estate Investing Show for Professional Investors
The Positive Impact Of Sales Training On Your Real Estate Success with Steve Trang & Jay Conner
Jay Conner
Nov 18 2021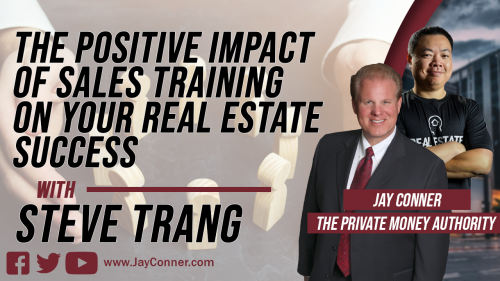 How important it is to undergo sales training? Is it really worth it? How crucial do you think sales training is to achieve success in your real estate business?
Steve Trang is the founder of the Real Estate Disruptors. He started his podcast in 2018 to inspire wholesalers and real estate agents to double their incomes by adding a second leg to their business.
The podcast has grown to tens of thousands of followers, with new members sharing their success stories every week. Steve also created the OfferFast Homes app. The app helps wholesalers quickly jump-start their careers by putting all buyers in one convenient place. Steve hopes to minimize the challenge of building a buyer list when getting started in wholesaling. Steve's goal is to create 100 Millionaires.
One of his favorite quotes is from the great Zig Ziglar: "You can have everything you want in life if you help other people get what they want."
He heard this quote when he first got into real estate, and it has stuck with him throughout his entire career. It's one of the core values Steve lives by.
Since starting Stunning Homes Realty in 2013, the brokerage has grown to over 130 agents. Stunning Homes Realty has almost a 1% market share and sells one out of every 137 homes in the Phoenix Metro Area.
Timestamps:
0:01 - Get Ready To Be Plugged Into The Money
1:14 - Jay's New Book: "Where To Get The Money Now"- https://www.JayConner.com/Book
1:56 - Today's guest: Steve Trang
5:21 - Why Steve Trang got into the real estate business.
6:54 - Steve Trang's focus of interests.
7:57 - What makes you qualify as an excellent sales trainer?
12:54 - Sales person usually makes.
15:15 - How do you sell sales training to a person who thinks he doesn't need it?
17:01 - Other people's stories that prove sales training works
18:46 - Connect with Steve Trang - https://www.RealEstateDisruptors.com
21:00 - Is it really worth the money to undergo sales training?
22:07 - Impact of hiring mentors.
23:30 - How to decide the right mentor for you.
26:02 - Steve, what is your superpower?
29:32 - How do you show appreciation?
31:16 - When you have a wife that supports you then there is nothing you can't do.
34:05 - Steve Trang's parting comment: Go get whatever it is you are dreaming about because there is no reason why you can't.
Real Estate Cashflow Conference: https://www.jayconner.com/learnrealestate/
Free Webinar: http://bit.ly/jaymoneypodcast
Jay Conner is a proven real estate investment leader. Without using his own money or credit, Jay maximizes creative methods to buy and sell properties with profits averaging $64,000 per deal.
What is Real Estate Investing? Live Cashflow Conference
The Conner Marketing Group Inc.
P.O. Box 1276, Morehead City, NC USA 28557
P 252-808-2927
F 252-240-2504
Channel
https://www.youtube.com/channel/UCZfl6O7pRhyX5R-rRuSnK6w
https://www.youtube.com/c/RealEstateInvestingWithJayConner
RSS Feed
http://realestateinvestingdeals.mypodcastworld.com/rss2.xml
Google Play
https://play.google.com/music/listen#/ps/Ihrzsai7jo7awj2e7nhhwfsv47y
iTunes:
https://itunes.apple.com/ca/podcast/real-estate-investing-minus-bank-flipping-houses-foreclosure/id1377723034
Watch on ROKU:
https://my.roku.com/add/realestateinvesting
Watch on Amazon Prime:
https://www.amazon.com/How-Locate-Real-Estate-Deals/dp/B07M9WNZR6/ref=sr_1_3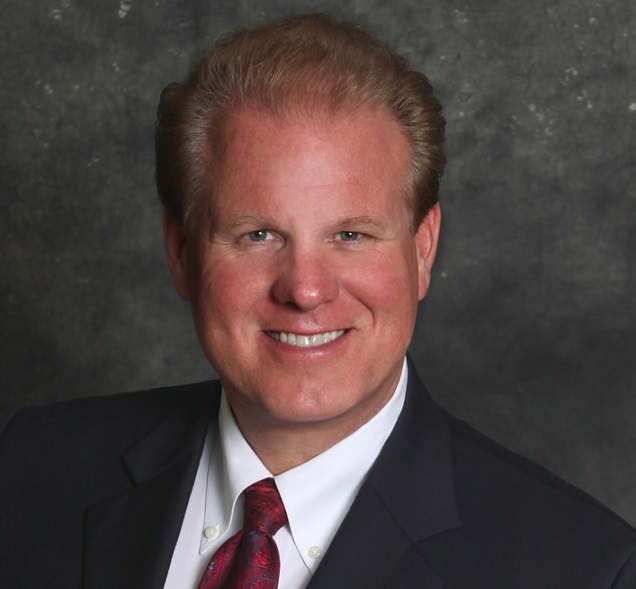 About Jay Conner
Channel
https://www.youtube.com/channel/UCZfl6O7pRhyX5R-rRuSnK6w

https://www.youtube.com/c/RealEstateInvestingWithJayConner



RSS Feed

http://realestateinvestingdeals.mypodcastworld.com/rss2.xml



Google Play

https://play.google.com/music/listen#/ps/Ihrzsai7jo7awj2e7nhhwfsv47y



iTunes:

https://itunes.apple.com/ca/podcast/real-estate-investing-minus-bank-flipping-houses-foreclosure/id1377723034




Real estate investing with the pros
Click here to see the full author's profile
Recent Episodes
Discover The Best REI Funding! with Derek Dombeck & Jay Conner
Building Wealth Through Real Estate Syndications with Aileen Prak & Jay Conner
The Foreclosure Tsunami Is Coming... with Jay Conner & Colin Murphy
The World's Most Unusual Deal! with Joe Myers & Jay Conner
Finding Purpose And Success with Brett Snodgrass & Jay Conner
Real Estate Brings The Green! with Crystal Baker & Jay Conner
How To Build Wealth and Freedom In Real Estate with Ryan Pineda & Jay Conner
What's Going On in California? with Nathaniel Getzels & Jay Conner
Massive Passive Cashflow! with Gary Wilson & Jay Conner
An Extra $30,000 Profit! with Eric & Erica Camardelle | REI with Jay Conner