Real Estate Investing Show for Professional Investors
Can You Buy 50 Houses In 52 Weeks? Secrets To Successful Wholesale Deals- Andrew Schlag & Jay Conner
Jay Conner
Nov 24 2021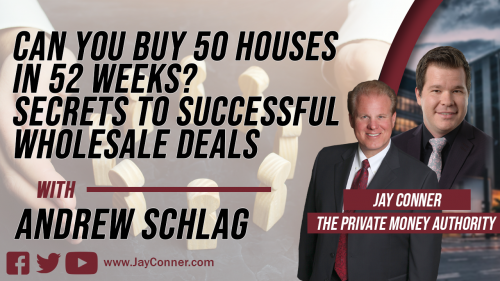 Andrew Schlag is here today to share his secrets on how to grow your real estate portfolio with both single-family and multi-family properties. More importantly, how to create wealth in real estate.
Andrew is an entrepreneur whose first business venture was raising feeder's calves and selling to local individuals at a profit before he was even a teen.
As a boy, he learned the value and pleasure of hard work and leverage to obtain money while providing an item people wanted/needed. He and his brother went on to work in their Dad's construction company throughout high school.
In his early 20's, Andrew amassed several million dollars of real estate within a 2 year period while continuing and eventually leading the prison ministry. He went on completing many Millions of dollars of real estate transactions starting at 21, including building a $25,000/mo passive income in real estate in a 3 year period and owning commercial real estate including a mobile home community. He has bought well over 350 houses and is currently doing several house deals per month.
Andrew has a heart for people and loves to see them succeed. His mission is to help people create the life of their dreams, and push them to do what they never thought possible.
Timestamps:
0:01 - Get Ready To Be Plugged Into The Money
1:14 - Jay's New Book: "Where To Get The Money Now"- https://www.JayConner.com/Book
2:18 - Today's guest: Andrew Schlag
5:14 - Andrew Schlag's humble beginnings in the real estate business.
6:50 - How did Andrew Schlag buy 50 houses in 52 weeks?
8:07 - Andrew's early struggles as a real estate investor.
11:17 - What book do you recommend in terms of personal development?
13:12 - How do you keep your momentum going?
14:57 - Andrew Schlag's wholesaling course.
17:14 - How do you run your real estate business?
18:33 - Best methods for finding motivated sellers.
19:28 - Wholesaling vs. Rehabs
20:00 - Andrew what is your superpower?
20:58 - What tools or systems do you use in managing your real estate business?
21:55 - Advice for new real estate investors.
23:22 - Andrew's biggest mistake in the real estate business
24:09 - Andrew Schlag's parting comment: Find your guide and follow it. Get all the information as much as you can and take action on that information to upgrade your life.
25:03 - Connect with Andrew Schlag - https://www.REIwithPurpose.com
Real Estate Cashflow Conference: https://www.jayconner.com/learnrealestate/
Free Webinar: http://bit.ly/jaymoneypodcast
Jay Conner is a proven real estate investment leader. Without using his own money or credit, Jay maximizes creative methods to buy and sell properties with profits averaging $64,000 per deal.
What is Real Estate Investing? Live Cashflow Conference
The Conner Marketing Group Inc.
P.O. Box 1276, Morehead City, NC USA 28557
P 252-808-2927
F 252-240-2504
Channel
https://www.youtube.com/channel/UCZfl6O7pRhyX5R-rRuSnK6w
https://www.youtube.com/c/RealEstateInvestingWithJayConner
RSS Feed
http://realestateinvestingdeals.mypodcastworld.com/rss2.xml
Google Play
https://play.google.com/music/listen#/ps/Ihrzsai7jo7awj2e7nhhwfsv47y
iTunes:
https://itunes.apple.com/ca/podcast/real-estate-investing-minus-bank-flipping-houses-foreclosure/id1377723034
Watch on ROKU:
https://my.roku.com/add/realestateinvesting
Watch on Amazon Prime:
https://www.amazon.com/How-Locate-Real-Estate-Deals/dp/B07M9WNZR6/ref=sr_1_3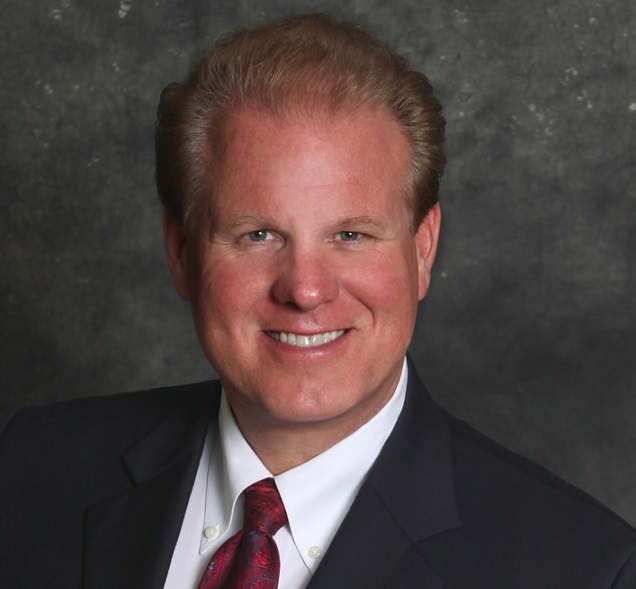 About Jay Conner
Channel
https://www.youtube.com/channel/UCZfl6O7pRhyX5R-rRuSnK6w

https://www.youtube.com/c/RealEstateInvestingWithJayConner



RSS Feed

http://realestateinvestingdeals.mypodcastworld.com/rss2.xml



Google Play

https://play.google.com/music/listen#/ps/Ihrzsai7jo7awj2e7nhhwfsv47y



iTunes:

https://itunes.apple.com/ca/podcast/real-estate-investing-minus-bank-flipping-houses-foreclosure/id1377723034




Real estate investing with the pros
Click here to see the full author's profile
Recent Episodes
Discover The Best REI Funding! with Derek Dombeck & Jay Conner
Building Wealth Through Real Estate Syndications with Aileen Prak & Jay Conner
The Foreclosure Tsunami Is Coming... with Jay Conner & Colin Murphy
The World's Most Unusual Deal! with Joe Myers & Jay Conner
Finding Purpose And Success with Brett Snodgrass & Jay Conner
Real Estate Brings The Green! with Crystal Baker & Jay Conner
How To Build Wealth and Freedom In Real Estate with Ryan Pineda & Jay Conner
What's Going On in California? with Nathaniel Getzels & Jay Conner
Massive Passive Cashflow! with Gary Wilson & Jay Conner
An Extra $30,000 Profit! with Eric & Erica Camardelle | REI with Jay Conner