Real Estate Investing Show for Professional Investors
The Street Smart System With Lou Brown & Jay Conner, The Private Money Authority
Jay Conner
Dec 27 2021
Today on Real Estate Investing with Jay Conner, Lou Brown joins Jay to share the world of creative financing. Discover how to buy and sell a property without relying on your bank.
Street Smart® Systems™, founded by Louis Brown, is a multifaceted company dealing in a variety of real estate-related areas including homes for lease, sale, rent-to-own plans, and renovations of existing homes.
They provide Real Estate Investment Training for investor entrepreneurs who want to make a business of buying, holding, renovating, managing, and selling single-family and multi-family properties. They also provide Private Lending typically only for Street Smart® licensees who plan to buy, renovate and sell properties for a profit.
Widely known as a creative financing genius, Lou's training systems are highly-regarded in all fifty states and in fifteen foreign countries including Canada, Australia, and New Zealand. From humble beginnings to over 40 years as a successful real estate investor, educator, speaker, and bestselling author, Lou's taught thousands of people how to create wealth with real estate.
Having served in many volunteer positions including President and a designated lifetime member of the Georgia Real Estate Investors Association (GaREIA) and the founding President of the National Real Estate Investors Association (NaREIA), Lou brings a strong background and conscious capitalist perspectives, to help you create wealth even in the midst of a world in crisis.
Timestamps:
0:01 - Get Ready To Be Plugged Into The Money
1:08 - Jay's New Book: "Where To Get The Money Now"- https://www.JayConner.com/Book
3:26 - Jay Conner's Rent to Own Program
13:22 - Connect with Jay Conner: https://www.JayConner.com
14:03 - Today's guest: Lou Brown
16:50 - How Lou Brown get started in the real estate business.
22:13 - Early struggles experienced by Lou Brown and how he overcome them.
25:31 - The Path to Home Ownership Program
30:37 - Lou's In-house financing program.
34:36 - Lou Brown's marketing strategy.
36:01 - How do you find deals in the current real estate market?
38:07 - Networking and good relationships bring you real estate deals
39:21 - Lou Brown's biggest mistake and his greatest lesson learned.
41:18 - For a new real estate investor, what kind of team he needs while starting out?
43:22 - Get Lou Brown's book - https://www.StreetSmartInvestor.com/BuyHoldSell Connect with Lou Brown - https://www.StreetSmartInvestor.com
Private Money Academy Conference: https://www.jayconner.com/learnrealestate/
Have you read Jay's new book: Where to Get The Money Now? It is available FREE (all you pay is the shipping and handling) at https://www.JayConner.com/Book
What is Private Money? Real Estate Investing with Jay Conner http://www.JayConner.com/MoneyPodcast
Join the Private Money Academy: https://www.JayConner.com/trial/
Jay Conner is a proven real estate investment leader. Without using his own money or credit, Jay maximizes creative methods to buy and sell properties with profits averaging $64,000 per deal.
What is Real Estate Investing?
Live Private Money Academy Conference
https://youtu.be/QyeBbDOF4wo YouTube Channel
https://www.youtube.com/c/RealEstateInvestingWithJayConner
Apple Podcasts: https://itunes.apple.com/ca/podcast/real-estate-investing-minus-bank-flipping-houses-foreclosure/id1377723034
https://youtu.be/3pIcY_lCp9g #RealEstate #PrivateMoney #FlipYourHouse #RealEstateInvestor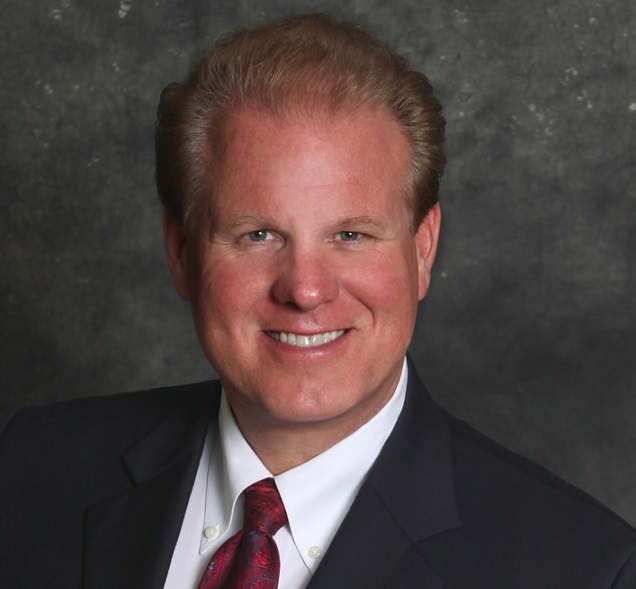 About Jay Conner
Channel
https://www.youtube.com/channel/UCZfl6O7pRhyX5R-rRuSnK6w

https://www.youtube.com/c/RealEstateInvestingWithJayConner



RSS Feed

http://realestateinvestingdeals.mypodcastworld.com/rss2.xml



Google Play

https://play.google.com/music/listen#/ps/Ihrzsai7jo7awj2e7nhhwfsv47y



iTunes:

https://itunes.apple.com/ca/podcast/real-estate-investing-minus-bank-flipping-houses-foreclosure/id1377723034




Real estate investing with the pros
Click here to see the full author's profile
Recent Episodes
Discover The Best REI Funding! with Derek Dombeck & Jay Conner
Building Wealth Through Real Estate Syndications with Aileen Prak & Jay Conner
The Foreclosure Tsunami Is Coming... with Jay Conner & Colin Murphy
The World's Most Unusual Deal! with Joe Myers & Jay Conner
Finding Purpose And Success with Brett Snodgrass & Jay Conner
Real Estate Brings The Green! with Crystal Baker & Jay Conner
How To Build Wealth and Freedom In Real Estate with Ryan Pineda & Jay Conner
What's Going On in California? with Nathaniel Getzels & Jay Conner
Massive Passive Cashflow! with Gary Wilson & Jay Conner
An Extra $30,000 Profit! with Eric & Erica Camardelle | REI with Jay Conner