Real Estate Investing Show for Professional Investors
Upgrade Your Real Estate System to Find Better Deals with Kevin Shtofman & Jay Conner
Jay Conner
Jan 13 2022
Many real estate companies are using over 10+ outdated systems to view their tenant and property data. That's why Kevin Shtofman is here today, together with Jay Conner to explain how NavigatorCRE makes analyzing data easier by becoming a central data hub.
Kevin Shtofman is recognized as one of the leading commercial real estate executives and CEO of NavigatorCRE. He leads the NavigatorSRVS and CRE operations & deployments teams with a focus on enterprise client success, scaling Navigator across the industry.
In August, the company raised $17.5M in funding.
He holds a BA in Economics from The University of Texas, an MBA in Finance and Entrepreneurship from Southern Methodist University, and an Executive Certificate in Machine Learning from MIT. Prior to joining Navigator, Kevin's 16-year career includes positions at Deloitte, EY, and Morgan Stanley.
Kevin is a noted speaker, author, and blogger within the growing Proptech sector. He has spoken at conferences around the world on next-generation real estate technologies.
Timestamps:
0:01 - Get Ready To Be Plugged Into The Money
1:08 - Jay's Free Private Money Guide: https://www.JayConner.com/MoneyGuide
2:04- Today's guest: Kevin Shtofman
4:13 - Who is Kevin Shtofman?
5:19 - How did Kevin get started in Commercial Real Estate investing?
7:08 - What services does NavigatorCRE provide?
11:50 - What percentage of your clients are real estate investors vs large enterprises?
13:14 - What drives you to succeed?
20:10 - How do you keep balance in your life?
22:54 - Connect with Kevin Shtofman - https://www.NavigatorCRE.com
23:46 - Kevin's parting message: Go out there continue to be motivated. Success creates success.
Have you read Jay's new book: Where to Get The Money Now?
It is available FREE (all you pay is the shipping and handling) at https://www.JayConner.com/Book
Real Estate Cashflow Conference: https://www.jayconner.com/learnrealestate/
Free Webinar: http://bit.ly/jaymoneypodcast
Jay Conner is a proven real estate investment leader. Without using his own money or credit, Jay maximizes creative methods to buy and sell properties with profits averaging $64,000 per deal.
What is Real Estate Investing? Live Cashflow Conference
The Conner Marketing Group Inc.
P.O. Box 1276, Morehead City, NC USA 28557
P 252-808-2927
F 252-240-2504
Channel
https://www.youtube.com/channel/UCZfl6O7pRhyX5R-rRuSnK6w
https://www.youtube.com/c/RealEstateInvestingWithJayConner
RSS Feed
http://realestateinvestingdeals.mypodcastworld.com/rss2.xml
Google Play
https://play.google.com/music/listen#/ps/Ihrzsai7jo7awj2e7nhhwfsv47y
iTunes:
https://itunes.apple.com/ca/podcast/real-estate-investing-minus-bank-flipping-houses-foreclosure/id1377723034
Watch on ROKU:
https://my.roku.com/add/realestateinvesting
Watch on Amazon Prime:
https://www.amazon.com/How-Locate-Real-Estate-Deals/dp/B07M9WNZR6/ref=sr_1_3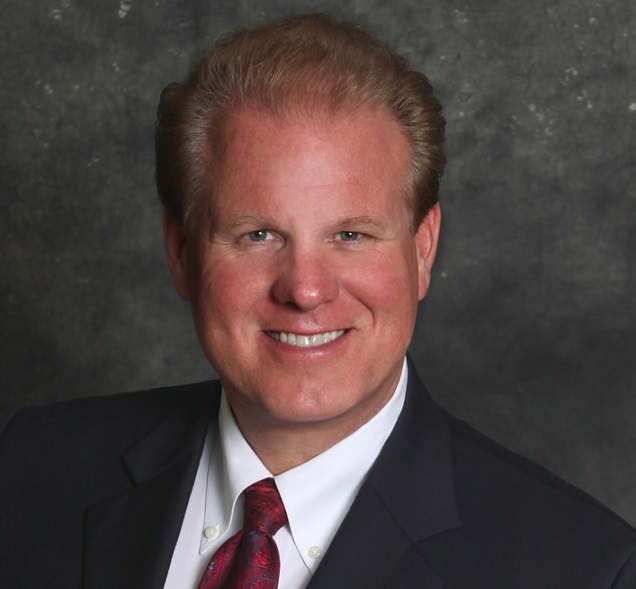 About Jay Conner
Channel
https://www.youtube.com/channel/UCZfl6O7pRhyX5R-rRuSnK6w

https://www.youtube.com/c/RealEstateInvestingWithJayConner



RSS Feed

http://realestateinvestingdeals.mypodcastworld.com/rss2.xml



Google Play

https://play.google.com/music/listen#/ps/Ihrzsai7jo7awj2e7nhhwfsv47y



iTunes:

https://itunes.apple.com/ca/podcast/real-estate-investing-minus-bank-flipping-houses-foreclosure/id1377723034




Real estate investing with the pros
Click here to see the full author's profile
Recent Episodes
Discover The Best REI Funding! with Derek Dombeck & Jay Conner
Building Wealth Through Real Estate Syndications with Aileen Prak & Jay Conner
The Foreclosure Tsunami Is Coming... with Jay Conner & Colin Murphy
The World's Most Unusual Deal! with Joe Myers & Jay Conner
Finding Purpose And Success with Brett Snodgrass & Jay Conner
Real Estate Brings The Green! with Crystal Baker & Jay Conner
How To Build Wealth and Freedom In Real Estate with Ryan Pineda & Jay Conner
What's Going On in California? with Nathaniel Getzels & Jay Conner
Massive Passive Cashflow! with Gary Wilson & Jay Conner
An Extra $30,000 Profit! with Eric & Erica Camardelle | REI with Jay Conner