Real Estate Investing Show for Professional Investors
Open Letter Marketing: The Key To Effective Real Estate Marketing With Justin Silverio & Jay Conner
Jay Conner
Jan 13 2022
Justin Silverio joins Jay Conner today to talk about Open Letter Marketing with the main focus on providing thousands of real estate investors throughout the country with a more effective direct-to-seller marketing approach than other outdated methods.
Justin is the owner of JS2 Homes, Open Letter Marketing founded in 2016, and Invelo.
He has had extensive experience in rehabbing, new construction, wholesaling, and multi-family condo conversions in and around the Boston area since he began real estate investing in 2011.
OLM is now recognized as one of the top real estate investor marketing companies and was ranked #814 on the Inc 5000 fastest-growing companies list.
Justin's newest venture, Invelo, is the next-generation software that spans an investor's full sales and marketing cycle. The aim of the platform is to educate users through best practices and provide them with a well-designed, high-powered platform to pull lists, accurately segment prospects, execute full marketing campaigns, track leads and deals and provide full analytics on the business as a whole. Advanced intelligence and masterclasses are also offered which provide users with actionable steps to improve their business.
Timestamps:
0:01 - Get Ready To Be Plugged Into The Money
1:15 - Jay's Free Private Money Guide: https://www.JayConner.com/MoneyGuide
2:32 - Today's guest: Justin Silverio
4:49 - How Justin Silverio get involved in the real estate industry.
6:27 - What is your best way of finding real estate deals?
8:21 - Benefits of doing direct mail.
9:56 - Things to remember when creating email lists.
12:21 - How Invelo can help you.
16:45 - How frequently should you be updating your email list?
18:57 - How often do you change the content of your marketing email?
20:33 - Other benefits of Invelo
22:31 - High-quality prospect vs. Low-quality prospect of sellers
24:47 - Step by step guide on how to market directly to sellers
26:06 - Mindset and Success
28:14 - Consistent marketing: the key to success
28:47 - Connect with Justin Silverio - https://www.InveloApp.com & https://www.OpenLetterMarketing.com
Have you read Jay's new book: Where to Get The Money Now?
It is available FREE (all you pay is the shipping and handling) at https://www.JayConner.com/Book
Real Estate Cashflow Conference: https://www.jayconner.com/learnrealestate/
Free Webinar: http://bit.ly/jaymoneypodcast
Jay Conner is a proven real estate investment leader. Without using his own money or credit, Jay maximizes creative methods to buy and sell properties with profits averaging $64,000 per deal.
What is Real Estate Investing? Live Cashflow Conference
The Conner Marketing Group Inc.
P.O. Box 1276, Morehead City, NC USA 28557
P 252-808-2927
F 252-240-2504
Channel
https://www.youtube.com/channel/UCZfl6O7pRhyX5R-rRuSnK6w
https://www.youtube.com/c/RealEstateInvestingWithJayConner
RSS Feed
http://realestateinvestingdeals.mypodcastworld.com/rss2.xml
Google Play
https://play.google.com/music/listen#/ps/Ihrzsai7jo7awj2e7nhhwfsv47y
iTunes:
https://itunes.apple.com/ca/podcast/real-estate-investing-minus-bank-flipping-houses-foreclosure/id1377723034
Watch on ROKU:
https://my.roku.com/add/realestateinvesting
Watch on Amazon Prime:
https://www.amazon.com/How-Locate-Real-Estate-Deals/dp/B07M9WNZR6/ref=sr_1_3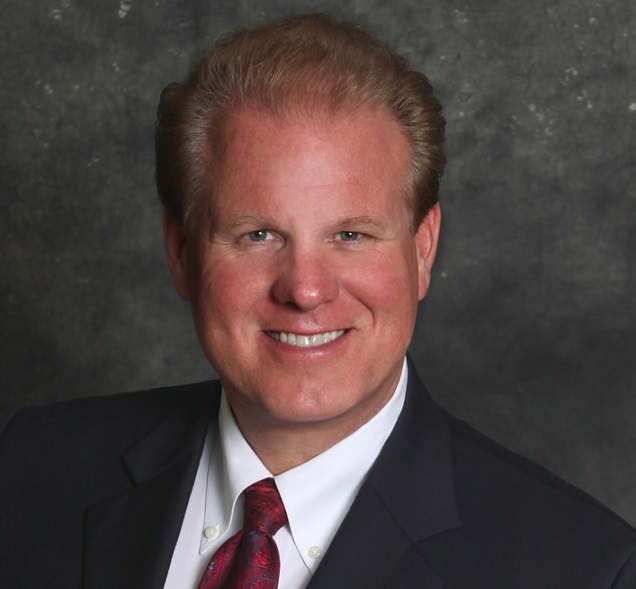 About Jay Conner
Channel
https://www.youtube.com/channel/UCZfl6O7pRhyX5R-rRuSnK6w

https://www.youtube.com/c/RealEstateInvestingWithJayConner



RSS Feed

http://realestateinvestingdeals.mypodcastworld.com/rss2.xml



Google Play

https://play.google.com/music/listen#/ps/Ihrzsai7jo7awj2e7nhhwfsv47y



iTunes:

https://itunes.apple.com/ca/podcast/real-estate-investing-minus-bank-flipping-houses-foreclosure/id1377723034




Real estate investing with the pros
Click here to see the full author's profile
Recent Episodes
Discover The Best REI Funding! with Derek Dombeck & Jay Conner
Building Wealth Through Real Estate Syndications with Aileen Prak & Jay Conner
The Foreclosure Tsunami Is Coming... with Jay Conner & Colin Murphy
The World's Most Unusual Deal! with Joe Myers & Jay Conner
Finding Purpose And Success with Brett Snodgrass & Jay Conner
Real Estate Brings The Green! with Crystal Baker & Jay Conner
How To Build Wealth and Freedom In Real Estate with Ryan Pineda & Jay Conner
What's Going On in California? with Nathaniel Getzels & Jay Conner
Massive Passive Cashflow! with Gary Wilson & Jay Conner
An Extra $30,000 Profit! with Eric & Erica Camardelle | REI with Jay Conner