Real Estate Investing Show for Professional Investors
How To Systematically Improve Your Wholesaling Business with Rafael Cortez & Jay Conner
Jay Conner
Jan 24 2022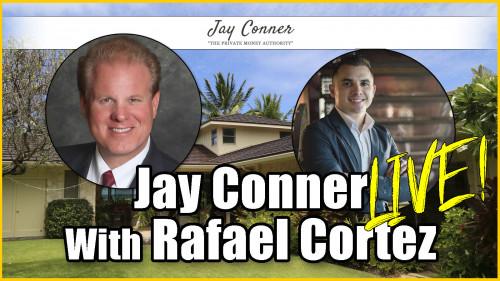 In today's episode of Real Estate Investing with Jay Conner, Rafael Cortez joins Jay to share his passion for real estate investing, particularly in wholesale.
Rafael is here to educate on how he utilizes his knowledge in investment, entrepreneurial spirit, and training as an organizational psychologist to help others learn about real estate investing through Wholesaling Inc and his multiple coaching programs.
Raised in Yuma, AZ, Rafael Cortez is a second-generation entrepreneur. He began his first job at the age of 14 at a local grocery store. From 15 to 18 years of age, his work experience included everything from construction to supervisory positions in retail and customer service, all while attending the Fire Science Program at Arizona Western College.
At the age of 19, Rafael became one of the youngest firefighters in Yuma County, where he spent the next 5 years of his professional career. While providing EMS and fire services in Yuma, Rafael recognized a need in his community and began working on his first entrepreneurial project, a non-emergency medical transportation business.
He launched Netcor Transports LLC in 2007 at the age of 23 and maintained constant logistical and economic growth until he successfully sold the company in 2014.
Rafael is currently an Organizational Psychologist and real estate professional holding ownership in multiple companies in various verticals.
Timestamps:
0:01 - Get Ready To Be Plugged Into The Money
1:12 - Jay's Free Private Money Guide: https://www.JayConner.com/MoneyGuide
2:10 - Today's guest: Rafael Cortez
3:31 - Early beginnings of Rafael Cortez in real estate
5:14 - Different types of real estate deals
6:14 - Rafael Cortez's early struggles in real estate and how he overcame them
7:36 - Rafael's biggest mistake and lesson learned
10:35 - What is Wholesaling?
13:44 - Types of lists for potential motivated sellers.
19:20 - Automated dialer vs, Manual Outbound
22:30 - What is your process for making the decision on as to what's the most that you can offer on a particular property to get it into a contract?
24:49 - How do you find buyers the quickest way?
27:57 - Rafael Cortez's free Wholesaling business guide - https://www.REIWholesaling.com
29:26 - Rafael's parting comments: Analysis, paralysis kills all dreams. If you have that fire that is calling to you every single morning then do something about it. Give it a try. Wake up as an entrepreneur every morning. As an entrepreneur, we have the ability to create, shape dreams, and be a better vehicle for somebody else's life.
Have you read Jay's new book: Where to Get The Money Now?
It is available FREE (all you pay is the shipping and handling) at https://www.JayConner.com/Book
Real Estate Cashflow Conference: https://www.jayconner.com/learnrealestate/
Free Webinar: http://bit.ly/jaymoneypodcast
Jay Conner is a proven real estate investment leader. Without using his own money or credit, Jay maximizes creative methods to buy and sell properties with profits averaging $64,000 per deal.
What is Real Estate Investing? Live Cashflow Conference
The Conner Marketing Group Inc.
P.O. Box 1276, Morehead City, NC USA 28557
P 252-808-2927
F 252-240-2504
Channel
https://www.youtube.com/channel/UCZfl6O7pRhyX5R-rRuSnK6w
https://www.youtube.com/c/RealEstateInvestingWithJayConner
RSS Feed
http://realestateinvestingdeals.mypodcastworld.com/rss2.xml
Google Play
https://play.google.com/music/listen#/ps/Ihrzsai7jo7awj2e7nhhwfsv47y
iTunes:
https://itunes.apple.com/ca/podcast/real-estate-investing-minus-bank-flipping-houses-foreclosure/id1377723034
Watch on ROKU:
https://my.roku.com/add/realestateinvesting
Watch on Amazon Prime:
https://www.amazon.com/How-Locate-Real-Estate-Deals/dp/B07M9WNZR6/ref=sr_1_3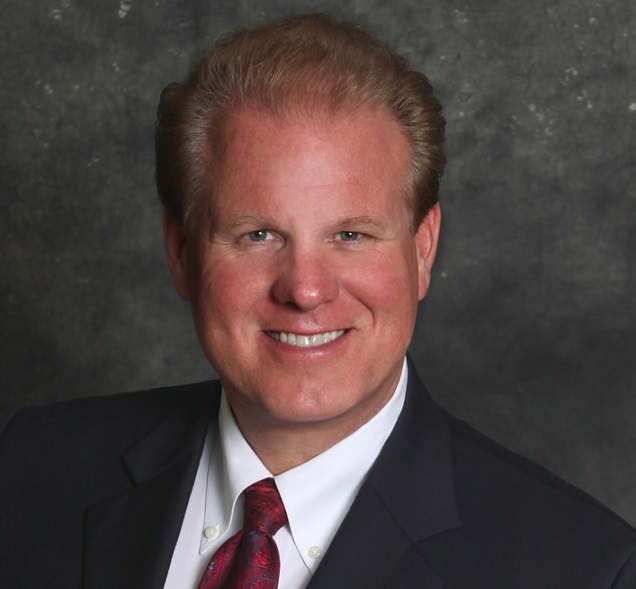 About Jay Conner
Channel
https://www.youtube.com/channel/UCZfl6O7pRhyX5R-rRuSnK6w

https://www.youtube.com/c/RealEstateInvestingWithJayConner



RSS Feed

http://realestateinvestingdeals.mypodcastworld.com/rss2.xml



Google Play

https://play.google.com/music/listen#/ps/Ihrzsai7jo7awj2e7nhhwfsv47y



iTunes:

https://itunes.apple.com/ca/podcast/real-estate-investing-minus-bank-flipping-houses-foreclosure/id1377723034




Real estate investing with the pros
Click here to see the full author's profile
Recent Episodes
Discover The Best REI Funding! with Derek Dombeck & Jay Conner
Building Wealth Through Real Estate Syndications with Aileen Prak & Jay Conner
The Foreclosure Tsunami Is Coming... with Jay Conner & Colin Murphy
The World's Most Unusual Deal! with Joe Myers & Jay Conner
Finding Purpose And Success with Brett Snodgrass & Jay Conner
Real Estate Brings The Green! with Crystal Baker & Jay Conner
How To Build Wealth and Freedom In Real Estate with Ryan Pineda & Jay Conner
What's Going On in California? with Nathaniel Getzels & Jay Conner
Massive Passive Cashflow! with Gary Wilson & Jay Conner
An Extra $30,000 Profit! with Eric & Erica Camardelle | REI with Jay Conner