Real Estate Investing Show for Professional Investors
$100,000 Profit on a Real Estate Deal with Jay Conner, The Private Money Authority
Jay Conner
Feb 24 2022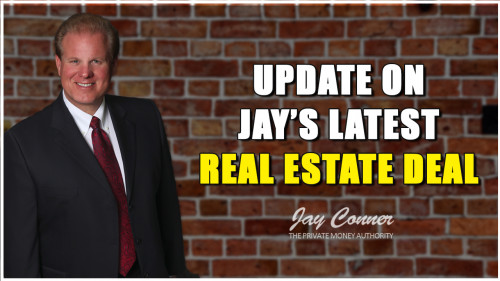 Jay is right in the middle of his recent deal at 109 Broad Street in Beaufort, North Carolina.
In this video, he will tell you how he found this deal, how it is funded, and all the numbers that made this deal possible.
First lesson: How to find this type of deal? You need to have a Bird Dog.
What is a Bird Dog?
A Bird Dog is someone that you have who rides around town looking for sale by owner signs or signs of distressed property. They then take a picture of the sign, the property, and take notes of the address and other important details.
Through that, you can now find out the information about the property such as the name of the owner then start reaching out to them.
In this particular story, Jay's bird dog sent him a picture of this property with a phone number on the for sale sign. Then, Jay forwards the details of the property to his "acquisitionist".
An acquisitionist is in charge of talking, negotiating, and getting information on the properties initially before Jay gets involved in looking at the numbers.
Through Jay's acquisitionist, they learned that the selling price of the owner for this property is $299,999. In addition, the owner specifically said that she will not take any offer that is less than the said amount.
The next step, get your realtor to calculate the after repaired value of the house. Now, Jay's realtor prepared the Comparable Analysis of this property and the after repaired value that came out is $350,000.
The difference between the seller's asking price and the ARV is only $50,000.
What comes next? When they make the calculations of the rehab to make this house a beautiful property the number is $20,000.
Now, what in the world is Jay going to do to make this deal possible?
Watch the full video and discover all the lessons that you need to learn on how to make over $100K profit on a deal just like this.
What can Jay Conner and The Private Money do for you?
First of all, Jay has got a new book entitled "Where to Get the Money Now?" You can get the book at https://www.JayConner.com/Book and learn the step-by-step process on how to get all the private money that you ever need for your deals.
Secondly, Jay has got a monthly membership called The Private Money Academy. He is there, on live twice a month for at least one hour of zoom coaching for all the Private Academy members. You are invited to join for a free two-week trial at www.JayConner.com/Trial
Lastly, sign up for free at his upcoming live event. If you want to know what is happening in this live event then check out this link. https://www.JayConner.com/LearnRealEstate
Youtube Video Link:
" $100,000 Profit on a Real Estate Deal with Jay Conner, The Private Money Authority "
Real Estate Cashflow Conference: https://www.jayconner.com/learnrealestate/
Free Webinar: http://bit.ly/jaymoneypodcast
Jay Conner is a proven real estate investment leader. Without using his own money or credit, Jay maximizes creative methods to buy and sell properties with profits averaging $64,000 per deal.
What is Real Estate Investing? Live Cashflow Conference
The Conner Marketing Group Inc.
P.O. Box 1276, Morehead City, NC USA 28557
P 252-808-2927
F 252-240-2504
Channel
https://www.youtube.com/channel/UCZfl6O7pRhyX5R-rRuSnK6w
https://www.youtube.com/c/RealEstateInvestingWithJayConner
RSS Feed
http://realestateinvestingdeals.mypodcastworld.com/rss2.xml
Google Play
https://play.google.com/music/listen#/ps/Ihrzsai7jo7awj2e7nhhwfsv47y
iTunes:
https://itunes.apple.com/ca/podcast/real-estate-investing-minus-bank-flipping-houses-foreclosure/id1377723034
Watch on ROKU:
https://my.roku.com/add/realestateinvesting
Watch on Amazon Prime:
https://www.amazon.com/How-Locate-Real-Estate-Deals/dp/B07M9WNZR6/ref=sr_1_3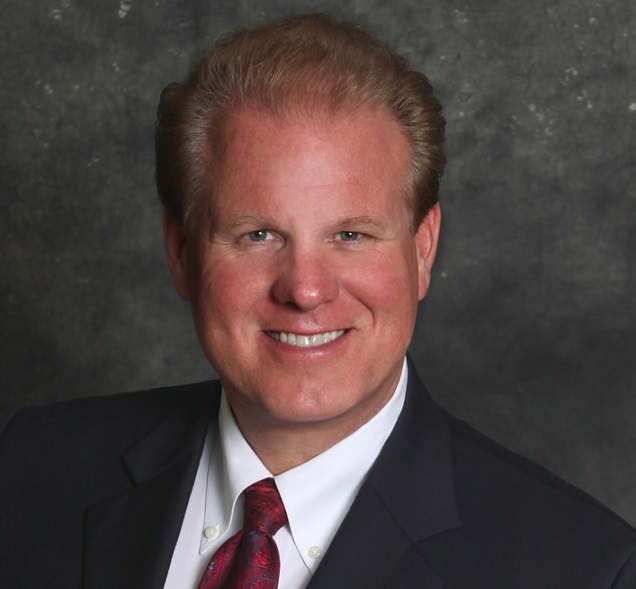 About Jay Conner
Channel
https://www.youtube.com/channel/UCZfl6O7pRhyX5R-rRuSnK6w

https://www.youtube.com/c/RealEstateInvestingWithJayConner



RSS Feed

http://realestateinvestingdeals.mypodcastworld.com/rss2.xml



Google Play

https://play.google.com/music/listen#/ps/Ihrzsai7jo7awj2e7nhhwfsv47y



iTunes:

https://itunes.apple.com/ca/podcast/real-estate-investing-minus-bank-flipping-houses-foreclosure/id1377723034




Real estate investing with the pros
Click here to see the full author's profile
Recent Episodes
Discover The Best REI Funding! with Derek Dombeck & Jay Conner
Building Wealth Through Real Estate Syndications with Aileen Prak & Jay Conner
The Foreclosure Tsunami Is Coming... with Jay Conner & Colin Murphy
The World's Most Unusual Deal! with Joe Myers & Jay Conner
Finding Purpose And Success with Brett Snodgrass & Jay Conner
Real Estate Brings The Green! with Crystal Baker & Jay Conner
How To Build Wealth and Freedom In Real Estate with Ryan Pineda & Jay Conner
What's Going On in California? with Nathaniel Getzels & Jay Conner
Massive Passive Cashflow! with Gary Wilson & Jay Conner
An Extra $30,000 Profit! with Eric & Erica Camardelle | REI with Jay Conner