Real Estate Investing Show for Professional Investors
How Wealth Works in Real Estate with John Dwyer & Jay Conner, The Private Money Authority
Jay Conner
Feb 28 2022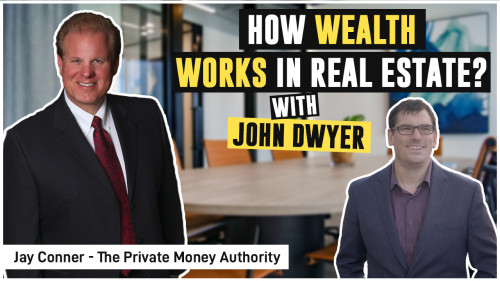 John Dwyer is an eight-time recipient of Ohio National's Inner Circle (top 1% of U.S. financial representatives), a five-time qualifier, and a four-time recipient of the Executive Counsel of Honor, and was elected by his peers to serve as a current member of the Ohio National Field Advisory Board.
John also qualified for the 2017 GAMA Silver International Management Award, currently serves on the Field Advisory Board of Ohio National, was elected "40 Under 40" Prairie Business Magazine in 2015, and is a Master Mentor of both Circle of Wealth and The Breakaway League.
As the President and CEO of Solid Rock Financial Group, John leads the organization with incredible passion and vision. He is instrumental in setting the pace and tone of what's truly possible through his dedication and commitment to advocating what he believes - not only for his own clients but also through the mentorship of financial professionals within Solid Rock and throughout the U.S. It is with his singular focus to help people understand how money really works that he has positioned Solid Rock as a consistently growing group of thriving individual practitioners located across North Dakota, Minnesota, Colorado, and Ohio.
Timestamps:
0:01 - Teaser 0:31 - Introduction
1:38 - Jay's new book: www.JayConner.com/Book "Where To Get The Money Now"
2:45 - Today's Guest: John Dwyer 2:56 - John's Awards and Accomplishments
4:24 - John's Disclaimer
4:48 - John's Qualifications & Experiences
5:44 - How Wealth Works
9:30 - How can we use the information of knowing the difference between Average Rate Returns & Actual Rate Return in investments?
13:52 - How to use other assets to invest in real estate
15:45 - Velocity of Money
19:43 - What is Self Directed IRA?
20:59 - Advantages of Real Estate
23:05 - What is one big revelation that your client learned from you?
27:05 - Connect with John Dwyer: www.NoPlanningFee.com
YouTube Video Link:
" How Wealth Works in Real Estate with John Dwyer & Jay Conner, The Private Money Authority" - https://youtu.be/ifRVIM6K_A8
Have you read Jay's new book: Where to Get The Money Now?
It is available FREE (all you pay is the shipping and handling) at https://www.JayConner.com/Book
Real Estate Cashflow Conference: https://www.jayconner.com/learnrealestate/
Free Webinar: http://bit.ly/jaymoneypodcast
Jay Conner is a proven real estate investment leader. Without using his own money or credit, Jay maximizes creative methods to buy and sell properties with profits averaging $64,000 per deal.
What is Real Estate Investing? Live Cashflow Conference
The Conner Marketing Group Inc.
P.O. Box 1276, Morehead City, NC USA 28557
P 252-808-2927
F 252-240-2504
Channel
https://www.youtube.com/channel/UCZfl6O7pRhyX5R-rRuSnK6w
https://www.youtube.com/c/RealEstateInvestingWithJayConner
RSS Feed
http://realestateinvestingdeals.mypodcastworld.com/rss2.xml
Google Play
https://play.google.com/music/listen#/ps/Ihrzsai7jo7awj2e7nhhwfsv47y
iTunes:
https://itunes.apple.com/ca/podcast/real-estate-investing-minus-bank-flipping-houses-foreclosure/id1377723034
Watch on ROKU:
https://my.roku.com/add/realestateinvesting
Watch on Amazon Prime:
https://www.amazon.com/How-Locate-Real-Estate-Deals/dp/B07M9WNZR6/ref=sr_1_3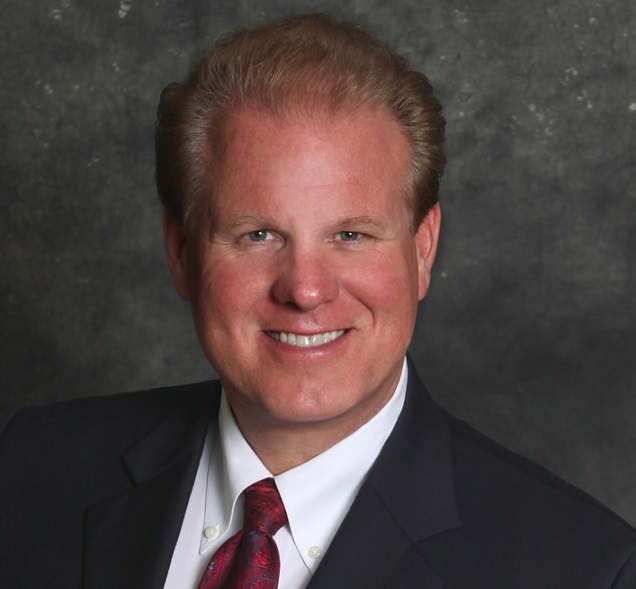 About Jay Conner
Channel
https://www.youtube.com/channel/UCZfl6O7pRhyX5R-rRuSnK6w

https://www.youtube.com/c/RealEstateInvestingWithJayConner



RSS Feed

http://realestateinvestingdeals.mypodcastworld.com/rss2.xml



Google Play

https://play.google.com/music/listen#/ps/Ihrzsai7jo7awj2e7nhhwfsv47y



iTunes:

https://itunes.apple.com/ca/podcast/real-estate-investing-minus-bank-flipping-houses-foreclosure/id1377723034




Real estate investing with the pros
Click here to see the full author's profile
Recent Episodes
Discover The Best REI Funding! with Derek Dombeck & Jay Conner
Building Wealth Through Real Estate Syndications with Aileen Prak & Jay Conner
The Foreclosure Tsunami Is Coming... with Jay Conner & Colin Murphy
The World's Most Unusual Deal! with Joe Myers & Jay Conner
Finding Purpose And Success with Brett Snodgrass & Jay Conner
Real Estate Brings The Green! with Crystal Baker & Jay Conner
How To Build Wealth and Freedom In Real Estate with Ryan Pineda & Jay Conner
What's Going On in California? with Nathaniel Getzels & Jay Conner
Massive Passive Cashflow! with Gary Wilson & Jay Conner
An Extra $30,000 Profit! with Eric & Erica Camardelle | REI with Jay Conner