Real Estate Investing Show for Professional Investors
Massive Tsunami in Senior Living Real Estate Coming Fast! with Phillip Vincent & Jay Conner
Jay Conner
Mar 03 2022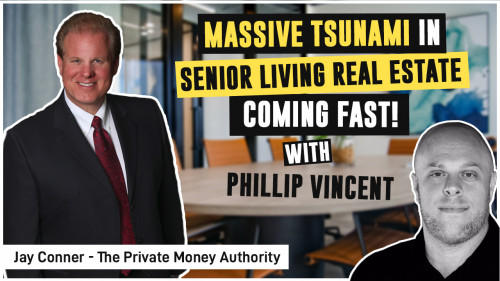 How does the senior living world relate to the real estate investor world?
If you have been tuning in with the Real Estate Investing with Jay Conner show you should definitely know that Jay always finds exceptional guests.
Today is no exception. Every one meets, Mr. Phillip Vincent.
Philipp is the Co-Founder of Mom's House.
As a St. Louis native, Phillip's passion is Cardinals baseball and Blues hockey. When he's not watching sports or with his family, he's helping other families solve big problems by buying houses.
While he started as a home builder and developer, he quickly transitioned to buying houses from seniors or adult children.
Over the last 22 years, Phillip has bought hundreds of houses and has a passion for working with families. Creativity and care are his go-to when it comes to buying houses and helping families solve some of their biggest problems.
It's his entrepreneurial spirit and commitment to making the home selling process easier for seniors that led him to create his nationwide network of Mom's House Certified Buyers.
Timestamp:
0:01 - Teaser: " Get Ready To Be Plugged Into The Money"
0:29 - Introduction
1:12 - Jay's New Book: "Where To Get The Money Now" - www.JayConner.com/Book
2:15 - Today's guest: Phillip Vincent - www.Momshouse.com
4:51 - Why did you choose the senior living market for real estate?
7:46 - Can I really make a business in the senior living market?
9:36 - Do you see this market growing and do you think more people will be needing this service?
11:24 - How and where do you find these people?
14:19 - 6 reasons why the senior living market is the best lead
17:55 - Why do you think the seniors would rather sell their house to you versus listing their property to a realtor?
22:02 - What percentage of these markets have got to sell their house before their parents need to transfer to assisted living?
25:02 - 3-day training about the senior living world - www.MomsHouse.com/Jay
YouTube Video Link:
" Massive Tsunami in Senior Living Real Estate Coming Fast! with Phillip Vincent & Jay Conner " - https://youtu.be/dwIAxQunP10
Have you read Jay's new book: Where to Get The Money Now?
It is available FREE (all you pay is the shipping and handling) at https://www.JayConner.com/Book
Real Estate Cashflow Conference: https://www.jayconner.com/learnrealestate/
Free Webinar: http://bit.ly/jaymoneypodcast
Jay Conner is a proven real estate investment leader. Without using his own money or credit, Jay maximizes creative methods to buy and sell properties with profits averaging $64,000 per deal.
What is Real Estate Investing? Live Cashflow Conference
The Conner Marketing Group Inc.
P.O. Box 1276, Morehead City, NC USA 28557
P 252-808-2927
F 252-240-2504
Channel
https://www.youtube.com/channel/UCZfl6O7pRhyX5R-rRuSnK6w
https://www.youtube.com/c/RealEstateInvestingWithJayConner
RSS Feed
http://realestateinvestingdeals.mypodcastworld.com/rss2.xml
Google Play
https://play.google.com/music/listen#/ps/Ihrzsai7jo7awj2e7nhhwfsv47y
iTunes:
https://itunes.apple.com/ca/podcast/real-estate-investing-minus-bank-flipping-houses-foreclosure/id1377723034
Watch on ROKU:
https://my.roku.com/add/realestateinvesting
Watch on Amazon Prime:
https://www.amazon.com/How-Locate-Real-Estate-Deals/dp/B07M9WNZR6/ref=sr_1_3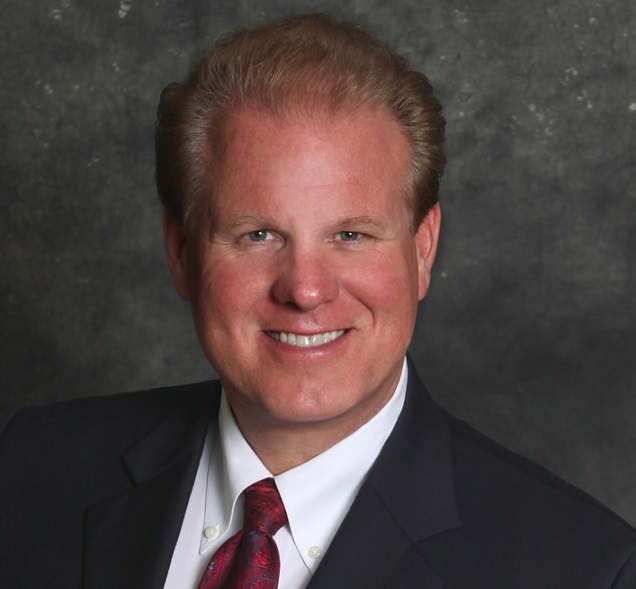 About Jay Conner
Channel
https://www.youtube.com/channel/UCZfl6O7pRhyX5R-rRuSnK6w

https://www.youtube.com/c/RealEstateInvestingWithJayConner



RSS Feed

http://realestateinvestingdeals.mypodcastworld.com/rss2.xml



Google Play

https://play.google.com/music/listen#/ps/Ihrzsai7jo7awj2e7nhhwfsv47y



iTunes:

https://itunes.apple.com/ca/podcast/real-estate-investing-minus-bank-flipping-houses-foreclosure/id1377723034




Real estate investing with the pros
Click here to see the full author's profile
Recent Episodes
Discover The Best REI Funding! with Derek Dombeck & Jay Conner
Building Wealth Through Real Estate Syndications with Aileen Prak & Jay Conner
The Foreclosure Tsunami Is Coming... with Jay Conner & Colin Murphy
The World's Most Unusual Deal! with Joe Myers & Jay Conner
Finding Purpose And Success with Brett Snodgrass & Jay Conner
Real Estate Brings The Green! with Crystal Baker & Jay Conner
How To Build Wealth and Freedom In Real Estate with Ryan Pineda & Jay Conner
What's Going On in California? with Nathaniel Getzels & Jay Conner
Massive Passive Cashflow! with Gary Wilson & Jay Conner
An Extra $30,000 Profit! with Eric & Erica Camardelle | REI with Jay Conner