Real Estate Investing Show for Professional Investors
Helping People Getting Through Foreclosures with Jay Conner & Dwan Bent-Twyford
Jay Conner
Mar 07 2022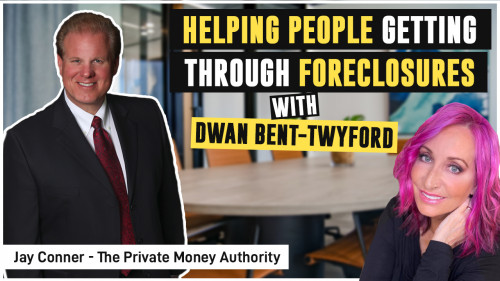 When you hear the word foreclosures do your ears perk up?
They should because there is going to be a massive opportunity to help a lot of people and profit from the coming avalanche of foreclosures.
Another thing, have you ever dreamed of owning your business and being financially free?
If you are this episode is just right for you!
Today's guest is America's Most Sought-After Real Estate Investor, Dawn Bent-Twyford.
Dwan started as a broke, single mom who had been fired from Denny's!
Having nowhere to go but up, she started rehabbing foreclosures.
Fast forward 30 years to NOW. Dwan's insane amount of investing knowledge and her unique, open-style, and down-to-earth personality make her a highly sought-after podcast guest.
She is responsible for making tons of financially free students along the way, loves to share what she has learned, and created a very simple business motto - People Before Profits.
Dwan has written three best-sellers, is a celebrity guest expert on Fox and Friends, MSNBC, local news channels, Naomi Judd's morning show, and had been a featured guest on many TV, print media, podcasts, radio shows, and more.
Her latest book was also a New York Times Best-Seller co-written with Steve Forbes called "SuccessOnomics." Mr. Forbes chose Dwan to help write his book because he, also, considers her to be one of the nation's top real estate investing experts.
Dwan has closed over 2,000 real estate deals thru flipping and rehabbing. She is the founder of Dwanderful; a company that specializes in teaching real estate investors how to become millionaires and live their dreams!
Timestamps:
0:01 - Teaser: " Get Ready To Be Plugged Into The Money"
0:29 - Introduction
1:08 - Jay's New Book: "Where To Get The Money Now" - www.JayConner.com/Book
1:56 - Today's guest: Dawn Bent-Twyford - www.Dwanderful.com 6:38 - How did you get started in real estate?
8:00 - What do you think real estate investors should be focusing on to be aware of the times that we are in and what strategy should they employ given what's going on?
10:05 - In today's market what is your best way to reach out to people affected by foreclosures?
13:35 - What does "Subject-To" mean? 19:16 - What are your preferred methods of contacting people?
22:00 - People With Servant's Hearts
23:02 - The Fed-Up Package
24:02 - "If you don't make it about the money, the money will come." - Dwan Bent-Twyford
26:28 - What is your approach when you knock on people's doors when offering deals?
32:54 - Free e-books: www.Dwanderful.com
Youtube Video Link:
"Helping People Getting Through Foreclosures with Jay Conner & Dwan Bent-Twyford" - https://youtu.be/9-9Z9M3Nd_0
Have you read Jay's new book: Where to Get The Money Now?
It is available FREE (all you pay is the shipping and handling) at https://www.JayConner.com/Book
Real Estate Cashflow Conference: https://www.jayconner.com/learnrealestate/
Free Webinar: http://bit.ly/jaymoneypodcast
Jay Conner is a proven real estate investment leader. Without using his own money or credit, Jay maximizes creative methods to buy and sell properties with profits averaging $64,000 per deal.
What is Real Estate Investing? Live Cashflow Conference
The Conner Marketing Group Inc.
P.O. Box 1276, Morehead City, NC USA 28557
P 252-808-2927
F 252-240-2504
Channel
https://www.youtube.com/channel/UCZfl6O7pRhyX5R-rRuSnK6w
https://www.youtube.com/c/RealEstateInvestingWithJayConner
RSS Feed
http://realestateinvestingdeals.mypodcastworld.com/rss2.xml
Google Play
https://play.google.com/music/listen#/ps/Ihrzsai7jo7awj2e7nhhwfsv47y
iTunes:
https://itunes.apple.com/ca/podcast/real-estate-investing-minus-bank-flipping-houses-foreclosure/id1377723034
Watch on ROKU:
https://my.roku.com/add/realestateinvesting
Watch on Amazon Prime:
https://www.amazon.com/How-Locate-Real-Estate-Deals/dp/B07M9WNZR6/ref=sr_1_3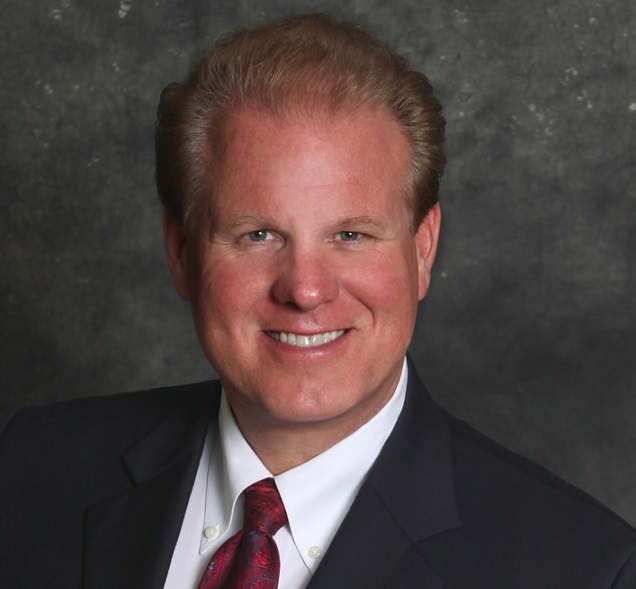 About Jay Conner
Channel
https://www.youtube.com/channel/UCZfl6O7pRhyX5R-rRuSnK6w

https://www.youtube.com/c/RealEstateInvestingWithJayConner



RSS Feed

http://realestateinvestingdeals.mypodcastworld.com/rss2.xml



Google Play

https://play.google.com/music/listen#/ps/Ihrzsai7jo7awj2e7nhhwfsv47y



iTunes:

https://itunes.apple.com/ca/podcast/real-estate-investing-minus-bank-flipping-houses-foreclosure/id1377723034




Real estate investing with the pros
Click here to see the full author's profile
Recent Episodes
Discover The Best REI Funding! with Derek Dombeck & Jay Conner
Building Wealth Through Real Estate Syndications with Aileen Prak & Jay Conner
The Foreclosure Tsunami Is Coming... with Jay Conner & Colin Murphy
The World's Most Unusual Deal! with Joe Myers & Jay Conner
Finding Purpose And Success with Brett Snodgrass & Jay Conner
Real Estate Brings The Green! with Crystal Baker & Jay Conner
How To Build Wealth and Freedom In Real Estate with Ryan Pineda & Jay Conner
What's Going On in California? with Nathaniel Getzels & Jay Conner
Massive Passive Cashflow! with Gary Wilson & Jay Conner
An Extra $30,000 Profit! with Eric & Erica Camardelle | REI with Jay Conner