Real Estate Investing Show for Professional Investors
Automate Your Real Estate Deals with Gary Boomershine & Jay Conner
Jay Conner
Mar 10 2022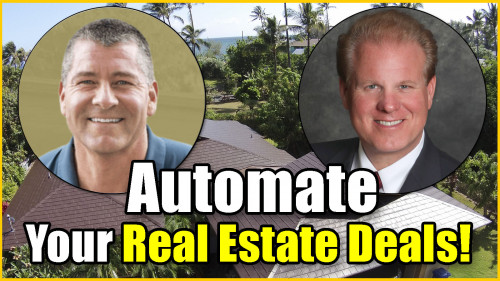 In today's episode of Real Estate Investing with Jay Conner, Gary Boomershine joins Jay to talk all about achieving financial freedom by automating your real estate business.
Gary Boomershine founded RealEstateInvestor.com in 2005 out of the need to scale and grow his own real estate investing and home buying business.
With a family legacy in the real estate niche and a long successful career in enterprise and emerging technology markets, Gary saw the vision for https://www.RealEstateInvestor.com
He noticed the glaring opportunity to leverage people, processes, and technology to gain a leg up in a changing and competitive marketplace.
As he worked to develop and use the initial product and service, he saw his real estate business flourish by allowing him to work smarter – not harder and focusing on the one thing that makes money – talking to sellers and making offers.
That's when https://www.RealEstateInvestor.com began offering its flagship product, Services-Done-For-You, to the savvy investor market.
According to Gary, "Most small real estate enterprises limit their growth and many times fail because they lack real marketing and sales expertise along with the infrastructure to scale their business. Instead of being to focus on closing deals and maximizing profits, they hit a wall trying to build and do everything themselves; and simply can't do it!"
https://www.RealEstateInvestor.com caters to top producing agents, investors, and smaller hedge funds who are looking for a competitive advantage in their local markets.
Under the leadership of Gary Boomershine, this service has launched a "technology revolution" within the real estate niche; offering an alternative to the MLS by bringing pre-screened motivated sellers and buyers face to face at the right time.
Gary currently resides in Northern California with his wife and two daughters where he continues to manage a global team for https://www.RealEstateInvestor.com
Timestamps:
0:01 - Get Ready To Be Plugged Into The Money
1:33 - Jay's Free Private Money Guide: https://www.JayConner.com/MoneyGuide
2:18 - Today's guest: Gary Boomershine
4:33 - Gary Boomershine's beginnings in the real estate business
12:32 - www.RealEstateInvestor.com services
15:08 - Average equity or Profit
17:29 - We are not buying houses we are buying problems.
21:10 - Cash Now, Cash Flow and Cash Later
24:42 - Know what the value of your time is
28:18 - How do you build money without asking for it?
32:57 - Connect with Gary: https://www.RealEstateInvestor.com
Gift: https://www.RealEstateInvestor.com/growth
Youtube Video Link:
"Automate Your Real Estate Deals with Gary Boomershine & Jay Conner" - https://youtu.be/9-lu2GzEW4Q
Have you read Jay's new book: Where to Get The Money Now?
It is available FREE (all you pay is the shipping and handling) at https://www.JayConner.com/Book
Real Estate Cashflow Conference: https://www.jayconner.com/learnrealestate/
Free Webinar: http://bit.ly/jaymoneypodcast
Jay Conner is a proven real estate investment leader. Without using his own money or credit, Jay maximizes creative methods to buy and sell properties with profits averaging $64,000 per deal.
What is Real Estate Investing? Live Cashflow Conference
The Conner Marketing Group Inc.
P.O. Box 1276, Morehead City, NC USA 28557
P 252-808-2927
F 252-240-2504
Channel
https://www.youtube.com/channel/UCZfl6O7pRhyX5R-rRuSnK6w
https://www.youtube.com/c/RealEstateInvestingWithJayConner
RSS Feed
http://realestateinvestingdeals.mypodcastworld.com/rss2.xml
Google Play
https://play.google.com/music/listen#/ps/Ihrzsai7jo7awj2e7nhhwfsv47y
iTunes:
https://itunes.apple.com/ca/podcast/real-estate-investing-minus-bank-flipping-houses-foreclosure/id1377723034
Watch on ROKU:
https://my.roku.com/add/realestateinvesting
Watch on Amazon Prime:
https://www.amazon.com/How-Locate-Real-Estate-Deals/dp/B07M9WNZR6/ref=sr_1_3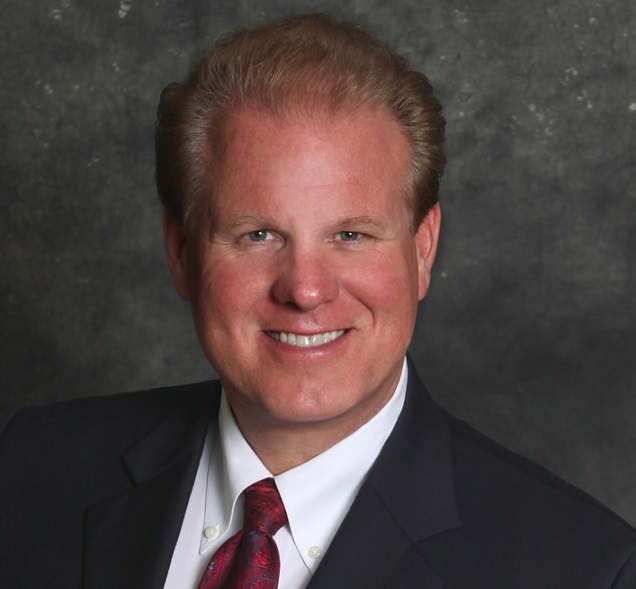 About Jay Conner
Channel
https://www.youtube.com/channel/UCZfl6O7pRhyX5R-rRuSnK6w

https://www.youtube.com/c/RealEstateInvestingWithJayConner



RSS Feed

http://realestateinvestingdeals.mypodcastworld.com/rss2.xml



Google Play

https://play.google.com/music/listen#/ps/Ihrzsai7jo7awj2e7nhhwfsv47y



iTunes:

https://itunes.apple.com/ca/podcast/real-estate-investing-minus-bank-flipping-houses-foreclosure/id1377723034




Real estate investing with the pros
Click here to see the full author's profile
Recent Episodes
Discover The Best REI Funding! with Derek Dombeck & Jay Conner
Building Wealth Through Real Estate Syndications with Aileen Prak & Jay Conner
The Foreclosure Tsunami Is Coming... with Jay Conner & Colin Murphy
The World's Most Unusual Deal! with Joe Myers & Jay Conner
Finding Purpose And Success with Brett Snodgrass & Jay Conner
Real Estate Brings The Green! with Crystal Baker & Jay Conner
How To Build Wealth and Freedom In Real Estate with Ryan Pineda & Jay Conner
What's Going On in California? with Nathaniel Getzels & Jay Conner
Massive Passive Cashflow! with Gary Wilson & Jay Conner
An Extra $30,000 Profit! with Eric & Erica Camardelle | REI with Jay Conner