Real Estate Investing Show for Professional Investors
Expand Your Real Estate Market Through Virtual Wholesaling with Raul Bolufe & Jay Conner
Jay Conner
Mar 21 2022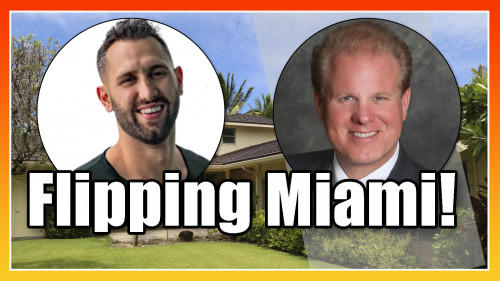 In today's episode of Real Estate Investing with Jay Conner, Raul Bolufe joins Jay to teach everyone how to expand your real estate market through virtual wholesaling.
Only 7 years ago, in 2012, Raul Bolufe quit his job in a thriving family business and moved back in with his mom to chase a goal. He started real estate without prior knowledge, he had no established network or real support. He backed himself and took a leap of faith.
With limited funds, Raul purchased his first property all cash for $61,000 in late 2012. Since then Raul has co-founded Capital Rise Investments and now wholesales over $12 Million worth of real estate every year. He has a team that flips and buy-holds properties and achieves financial freedom in the process!
Raul has also been hosted on other popular podcasts such as Flip2Freedom Sean Terry, Best Real Estate Investing Advice ever Joe Fairless, Flip Empire by Alex Pardo, and CarrotCast By Trevor Mauch.
Raul is also the host of the successful podcast called Flipping Miami wherein he interviews real estate investors, business owners, CEOs, entrepreneurs, and go-getters who have successfully achieved financial freedom through investing here in Miami and the US.
If Raul can start in Real estate at 21 years old from his mother's home and achieve success, so can anyone.
Timestamps:
0:01 - Get Ready To Be Plugged Into The Money
0:34 - Today's guest: Raul Bolufe
3:19 - Why Raul started his journey in real estate investing.
5:09 - Raul's first real estate deal.
7:20 - Raul's wholesaling business.
11:24 - What is a Wholesale Deal?
14:05 - Top 3 ways in finding motivated sellers
17:16 - How to wholesale virtually.
21:48 - Best strategy to determine the value of the property.
24:00 - Raul's real estate business team
24:53 - Average assignment fee per deal.
26:27 - How do you fund your deals.
28:43 - Jay's Free Private Money Guide: https://www.JayConner.com/MoneyGuide
30:00 - Connect with Raul Bolufe: https://www.RaulBolufe.com
31:13 - Raul's advice to new real estate investors: Commit to what you want to do and ask for help.
Youtube Video Link: " Expand Your Real Estate Market Through Virtual Wholesaling with Raul Bolufe & Jay Conner " - https://youtu.be/j5xhcgAy9Bg
Have you read Jay's new book: Where to Get The Money Now?
It is available FREE (all you pay is the shipping and handling) at https://www.JayConner.com/Book
Real Estate Cashflow Conference: https://www.jayconner.com/learnrealestate/
Free Webinar: http://bit.ly/jaymoneypodcast
Jay Conner is a proven real estate investment leader. Without using his own money or credit, Jay maximizes creative methods to buy and sell properties with profits averaging $64,000 per deal.
What is Real Estate Investing? Live Cashflow Conference
The Conner Marketing Group Inc.
P.O. Box 1276, Morehead City, NC USA 28557
P 252-808-2927
F 252-240-2504
Channel
https://www.youtube.com/channel/UCZfl6O7pRhyX5R-rRuSnK6w
https://www.youtube.com/c/RealEstateInvestingWithJayConner
RSS Feed
http://realestateinvestingdeals.mypodcastworld.com/rss2.xml
Google Play
https://play.google.com/music/listen#/ps/Ihrzsai7jo7awj2e7nhhwfsv47y
iTunes:
https://itunes.apple.com/ca/podcast/real-estate-investing-minus-bank-flipping-houses-foreclosure/id1377723034
Watch on ROKU:
https://my.roku.com/add/realestateinvesting
Watch on Amazon Prime:
https://www.amazon.com/How-Locate-Real-Estate-Deals/dp/B07M9WNZR6/ref=sr_1_3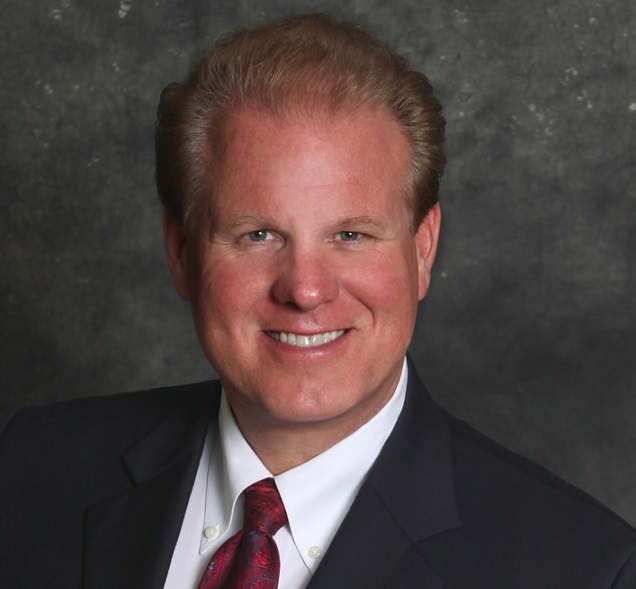 About Jay Conner
Channel
https://www.youtube.com/channel/UCZfl6O7pRhyX5R-rRuSnK6w

https://www.youtube.com/c/RealEstateInvestingWithJayConner



RSS Feed

http://realestateinvestingdeals.mypodcastworld.com/rss2.xml



Google Play

https://play.google.com/music/listen#/ps/Ihrzsai7jo7awj2e7nhhwfsv47y



iTunes:

https://itunes.apple.com/ca/podcast/real-estate-investing-minus-bank-flipping-houses-foreclosure/id1377723034




Real estate investing with the pros
Click here to see the full author's profile
Recent Episodes
Discover The Best REI Funding! with Derek Dombeck & Jay Conner
Building Wealth Through Real Estate Syndications with Aileen Prak & Jay Conner
The Foreclosure Tsunami Is Coming... with Jay Conner & Colin Murphy
The World's Most Unusual Deal! with Joe Myers & Jay Conner
Finding Purpose And Success with Brett Snodgrass & Jay Conner
Real Estate Brings The Green! with Crystal Baker & Jay Conner
How To Build Wealth and Freedom In Real Estate with Ryan Pineda & Jay Conner
What's Going On in California? with Nathaniel Getzels & Jay Conner
Massive Passive Cashflow! with Gary Wilson & Jay Conner
An Extra $30,000 Profit! with Eric & Erica Camardelle | REI with Jay Conner