Real Estate Investing Show for Professional Investors
Close Your First Real Estate Deal Painlessly With Brittany Thompson & Jay Conner
Jay Conner
Apr 21 2022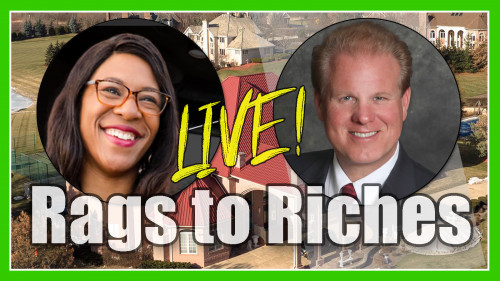 In today's episode of Real Estate Investing with Jay Conner, Brittany Thompson joins Jay to show everyone her number one best way for finding motivated sellers right in your own backyard!
Back in September 2015, Brittany Thompson found herself in an ambulance being rushed to a hospital with the misdiagnosis of a heart attack at 30 years old.
At that time she had been unhappily married with 2 children ages 5 and 6, spiritually confused, financially devastated after experiencing bankruptcy, foreclosures debt collections, multiple failed businesses, incredibly unhealthy, and steps away from divorce court.
Then she found herself up late one night at 2 or 3 am in the morning praying to God asking Him to deliver her from the stress, deliver me from the anxiety, the uncertainty of what the future holds. She asked that he reveal a way for her to be free. A way to have a better life. She didn't need to be rich, she just needed peace.
She stumbled upon a video on YouTube. How to make $12k in 37 days by real estate investing. That was the KEY! Broken and broken she found a credit card (First Premier Bank) for people with bad credit. It was $175 and she used it to buy bandit signs to get her first deal which took her 9 months to do. All she had was Passion and Drive. She combined trial and error with not having a plan, blueprint, or coach.
After successfully completing her first deal and earning $1650, she realized that could do it again. Now she has done several deals for multiple 6 figures, she owns 7 figures in real estate, she travels, lives, and gives generously.
Timestamps:
0:01 - Get Ready To Be Plugged Into The Money
0:11 - Today's guest: Brittany Thompson
5:03 - Where do you get all your energy from?
6:26 - Why did you choose the real estate industry?
8:44 - The greatest mistake you made while starting out and what you learned from it.
14:10 - How do you fund your real estate deals?
15:28 - Jay's Free Private Money Guide: https://www.JayConner.com/MoneyGuide
16:58 - What are your top ways that are working today in finding motivated sellers?
20:51 - Connect with Brittany Thompson: https://www.ShesKillingIt.com
& https://www.GetMyFirstDeal.com
22:30 - Disrupt the real estate industry.
22:50 - Why are you passionate about helping other people?
23:39 - How to drive for dollars virtually?
24:55 - What does your team look like?
25:52 - How Brittany Thompson does her wholesale deals.
28:49 - Brittany Thompson's greatest lesson learned in the real estate business.
30:30 - Brittany Thompson's parting comments: " You need to give something in order to gain. Ask yourself what is it that you are willing to give?"
Youtube Video Link: https://youtu.be/KHOvPbuHSYA
Have you read Jay's new book: Where to Get The Money Now?
It is available FREE (all you pay is the shipping and handling) at https://www.JayConner.com/Book
Real Estate Cashflow Conference: https://www.jayconner.com/learnrealestate/
Free Webinar: http://bit.ly/jaymoneypodcast
Jay Conner is a proven real estate investment leader. Without using his own money or credit, Jay maximizes creative methods to buy and sell properties with profits averaging $64,000 per deal.
What is Real Estate Investing? Live Cashflow Conference
The Conner Marketing Group Inc.
P.O. Box 1276, Morehead City, NC USA 28557
P 252-808-2927
F 252-240-2504
Channel
https://www.youtube.com/channel/UCZfl6O7pRhyX5R-rRuSnK6w
https://www.youtube.com/c/RealEstateInvestingWithJayConner
RSS Feed
http://realestateinvestingdeals.mypodcastworld.com/rss2.xml
Google Play
https://play.google.com/music/listen#/ps/Ihrzsai7jo7awj2e7nhhwfsv47y
iTunes:
https://itunes.apple.com/ca/podcast/real-estate-investing-minus-bank-flipping-houses-foreclosure/id1377723034
Watch on ROKU:
https://my.roku.com/add/realestateinvesting
Watch on Amazon Prime:
https://www.amazon.com/How-Locate-Real-Estate-Deals/dp/B07M9WNZR6/ref=sr_1_3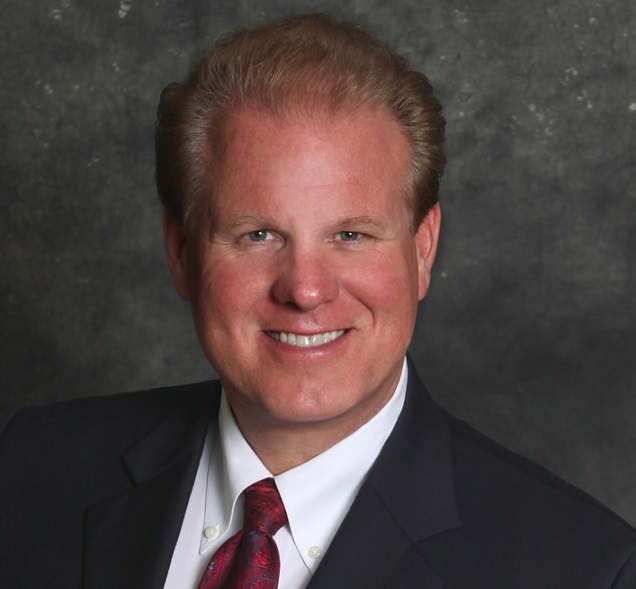 About Jay Conner
Channel
https://www.youtube.com/channel/UCZfl6O7pRhyX5R-rRuSnK6w

https://www.youtube.com/c/RealEstateInvestingWithJayConner



RSS Feed

http://realestateinvestingdeals.mypodcastworld.com/rss2.xml



Google Play

https://play.google.com/music/listen#/ps/Ihrzsai7jo7awj2e7nhhwfsv47y



iTunes:

https://itunes.apple.com/ca/podcast/real-estate-investing-minus-bank-flipping-houses-foreclosure/id1377723034




Real estate investing with the pros
Click here to see the full author's profile
Recent Episodes
Discover The Best REI Funding! with Derek Dombeck & Jay Conner
Building Wealth Through Real Estate Syndications with Aileen Prak & Jay Conner
The Foreclosure Tsunami Is Coming... with Jay Conner & Colin Murphy
The World's Most Unusual Deal! with Joe Myers & Jay Conner
Finding Purpose And Success with Brett Snodgrass & Jay Conner
Real Estate Brings The Green! with Crystal Baker & Jay Conner
How To Build Wealth and Freedom In Real Estate with Ryan Pineda & Jay Conner
What's Going On in California? with Nathaniel Getzels & Jay Conner
Massive Passive Cashflow! with Gary Wilson & Jay Conner
An Extra $30,000 Profit! with Eric & Erica Camardelle | REI with Jay Conner