Real Estate Investing Show for Professional Investors
From Veteran To Real Estate Millionaire: Gervon Simon with Jay Conner, The Private Money Authority
Jay Conner
May 05 2022
Gervon Simon is the founder of GQ Home Team, a real estate company that buys/sells homes. Within just 12 months in business, in 2021, they sold 61 homes worth over $30M.
On the side, he has also stepped into real estate development, and since 2020, he has flipped 10 properties.
Gervon is a military veteran who attended The United States Military Academy at West Point, from 2013 to 2017, where he played football and graduated with a degree in business management.
During Gervon's time serving as an officer in the Army, he had to gain the trust of many different kinds of individuals to be effective at his job. Today, he draws upon this experience when he works with his real estate clients, and he is dedicated to being transparent, honest, and encouraging each step of the way.
Gervon has had the opportunity to work with several clients in a variety of circumstances, whether the clients were purchasing their first home, selling their home due to hard times, or relocating from across the country for a military move. He's faced many different situations and challenges, and each time he's been able to empower his clients to accomplish their goals.
In addition to helping his clients with their real estate endeavors, Gervon also invests in real estate on his own, and in 2018 he purchased his first 2 rental properties.
Timestamps:
0:01 - Get Ready To Be Plugged Into The Money
0:17 - Today's guests: Gervon Simon
2:13 - How Gervon Simon Get Started In The Real Estate Business
5:51 - How Do You Fund Your Deals Without Using Your Own Money
7:10 - Jay's Free Private Money Guide: https://www.JayConner.com/MoneyGuide
8:31 - How To Become A Millionaire In A Span Of 3 Years
11:37 - Perfecting the BRRRR Method
14:06 - How To Find Best Real Estate Deals Before Your Competition Does
16:25 - Veterans Can Get Multiple VA Loans
19:03 - Gervon Simon's Early Struggles And Lessons Learned On His Real Estate Business
21:53 - Best Advice For Brand New Real Estate Investors
25:47 - Connect with Gervon Simon: https://www.TheGQHomeTeam.com
26:01 - Team Website - https://www.GQHomeTeamWA.com
26:29 - Parting Comments from Gervon Simon: Don't Wait To Buy Real Estate. The Number One Way Of Being A Part Of The Winning Side Is Own Real Estate And Collect Assets.
Youtube link: https://youtu.be/rK60SGJoRgE
Have you read Jay's new book: Where to Get The Money Now?
It is available FREE (all you pay is the shipping and handling) at https://www.JayConner.com/Book
Real Estate Cashflow Conference: https://www.jayconner.com/learnrealestate/
Free Webinar: http://bit.ly/jaymoneypodcast
Jay Conner is a proven real estate investment leader. Without using his own money or credit, Jay maximizes creative methods to buy and sell properties with profits averaging $64,000 per deal.
What is Real Estate Investing? Live Cashflow Conference
The Conner Marketing Group Inc.
P.O. Box 1276, Morehead City, NC USA 28557
P 252-808-2927
F 252-240-2504
Channel
https://www.youtube.com/channel/UCZfl6O7pRhyX5R-rRuSnK6w
https://www.youtube.com/c/RealEstateInvestingWithJayConner
RSS Feed
http://realestateinvestingdeals.mypodcastworld.com/rss2.xml
Google Play
https://play.google.com/music/listen#/ps/Ihrzsai7jo7awj2e7nhhwfsv47y
iTunes:
https://itunes.apple.com/ca/podcast/real-estate-investing-minus-bank-flipping-houses-foreclosure/id1377723034
Watch on ROKU:
https://my.roku.com/add/realestateinvesting
Watch on Amazon Prime:
https://www.amazon.com/How-Locate-Real-Estate-Deals/dp/B07M9WNZR6/ref=sr_1_3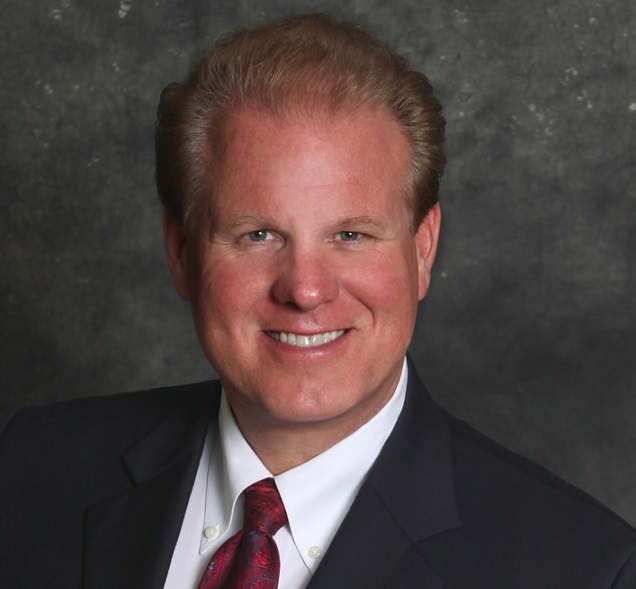 About Jay Conner
Channel
https://www.youtube.com/channel/UCZfl6O7pRhyX5R-rRuSnK6w

https://www.youtube.com/c/RealEstateInvestingWithJayConner



RSS Feed

http://realestateinvestingdeals.mypodcastworld.com/rss2.xml



Google Play

https://play.google.com/music/listen#/ps/Ihrzsai7jo7awj2e7nhhwfsv47y



iTunes:

https://itunes.apple.com/ca/podcast/real-estate-investing-minus-bank-flipping-houses-foreclosure/id1377723034




Real estate investing with the pros
Click here to see the full author's profile
Recent Episodes
Discover The Best REI Funding! with Derek Dombeck & Jay Conner
Building Wealth Through Real Estate Syndications with Aileen Prak & Jay Conner
The Foreclosure Tsunami Is Coming... with Jay Conner & Colin Murphy
The World's Most Unusual Deal! with Joe Myers & Jay Conner
Finding Purpose And Success with Brett Snodgrass & Jay Conner
Real Estate Brings The Green! with Crystal Baker & Jay Conner
How To Build Wealth and Freedom In Real Estate with Ryan Pineda & Jay Conner
What's Going On in California? with Nathaniel Getzels & Jay Conner
Massive Passive Cashflow! with Gary Wilson & Jay Conner
An Extra $30,000 Profit! with Eric & Erica Camardelle | REI with Jay Conner