Real Estate Investing Show for Professional Investors
Build An Abundant Life Through Lifeonaire with Steve Cook & Jay Conner, The Private Money Authority
Jay Conner
May 16 2022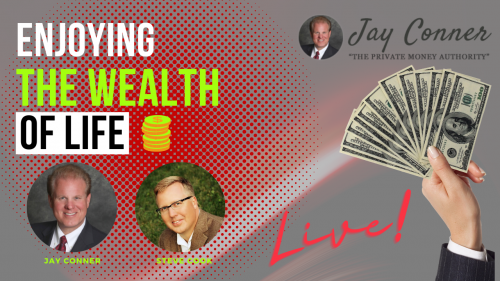 In today's show of Real Estate Investing with Jay Conner, Steve Cook joins Jay to share with everyone the meaning of true abundance and how to achieve it.
From being a college dropout and working on a road construction crew, to having two failed restaurants, and then to becoming a national real estate investor mogul, Steve Cook's rags to riches story and his journey through life's ups and downs have inspired many.
As a professional real estate investor, he has done over 550 deals and made millions of dollars, and it was that very success that led him to realize that having true abundance isn't about a lot of money or possessions – it's about having a wealth of life.
With this understanding, Steve founded Lifeonaire and now his passion is sharing the message with others to help them live prosperous, abundant lives. His deep Christian faith and core belief that the greatest blessing of all is being able to bless others, has led him to a life of giving back. He is a dedicated husband, father, coach, keynote speaker, trainer, and author.
Timestamps:
0:01 - Get Ready To Be Plugged Into The Money
0:28 - Today's guest: Steve Cook
5:35 - Where did you get the name Lifeonaire?
7:25 - Lifeonaire's Community
8:23 - The 30,000 feet view of Lifeonaire's process to help people achieve the life that they want.
12:41 - Lifeonaire makes family relationships better.
14:45 - The difference between a goal and a vision.
19:14 - What to do when you can't feel a sense of fulfillment
24:04 - The life-changing experience after attending the Lifeonaire event.
31:34 - Connect with ​Steve Cook and download a free ebook: https://www.Lifeonaire.com
33:56 - Daily habits to keep you on track.
35:01 - Steve Cook's parting comments: The real goal that you should be pursuing is life. Live an abundant life.
Youtube Video Link: https://youtu.be/jtlchOoxC9g
Have you read Jay's new book: Where to Get The Money Now?
It is available FREE (all you pay is the shipping and handling) at https://www.JayConner.com/Book
Real Estate Cashflow Conference: https://www.jayconner.com/learnrealestate/
Free Webinar: http://bit.ly/jaymoneypodcast
Jay Conner is a proven real estate investment leader. Without using his own money or credit, Jay maximizes creative methods to buy and sell properties with profits averaging $64,000 per deal.
What is Real Estate Investing? Live Cashflow Conference
The Conner Marketing Group Inc.
P.O. Box 1276, Morehead City, NC USA 28557
P 252-808-2927
F 252-240-2504
Channel
https://www.youtube.com/channel/UCZfl6O7pRhyX5R-rRuSnK6w
https://www.youtube.com/c/RealEstateInvestingWithJayConner
RSS Feed
http://realestateinvestingdeals.mypodcastworld.com/rss2.xml
Google Play
https://play.google.com/music/listen#/ps/Ihrzsai7jo7awj2e7nhhwfsv47y
iTunes:
https://itunes.apple.com/ca/podcast/real-estate-investing-minus-bank-flipping-houses-foreclosure/id1377723034
Watch on ROKU:
https://my.roku.com/add/realestateinvesting
Watch on Amazon Prime:
https://www.amazon.com/How-Locate-Real-Estate-Deals/dp/B07M9WNZR6/ref=sr_1_3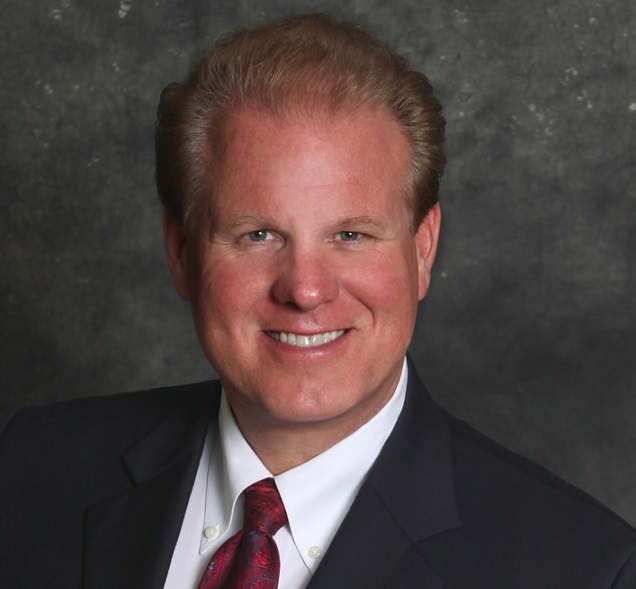 About Jay Conner
Channel
https://www.youtube.com/channel/UCZfl6O7pRhyX5R-rRuSnK6w

https://www.youtube.com/c/RealEstateInvestingWithJayConner



RSS Feed

http://realestateinvestingdeals.mypodcastworld.com/rss2.xml



Google Play

https://play.google.com/music/listen#/ps/Ihrzsai7jo7awj2e7nhhwfsv47y



iTunes:

https://itunes.apple.com/ca/podcast/real-estate-investing-minus-bank-flipping-houses-foreclosure/id1377723034




Real estate investing with the pros
Click here to see the full author's profile
Recent Episodes
Discover The Best REI Funding! with Derek Dombeck & Jay Conner
Building Wealth Through Real Estate Syndications with Aileen Prak & Jay Conner
The Foreclosure Tsunami Is Coming... with Jay Conner & Colin Murphy
The World's Most Unusual Deal! with Joe Myers & Jay Conner
Finding Purpose And Success with Brett Snodgrass & Jay Conner
Real Estate Brings The Green! with Crystal Baker & Jay Conner
How To Build Wealth and Freedom In Real Estate with Ryan Pineda & Jay Conner
What's Going On in California? with Nathaniel Getzels & Jay Conner
Massive Passive Cashflow! with Gary Wilson & Jay Conner
An Extra $30,000 Profit! with Eric & Erica Camardelle | REI with Jay Conner