Real Estate Investing Show for Professional Investors
Lease Option Secrets Revealed with John Jackson & Jay Conner, The Private Money Authority
Jay Conner
May 30 2022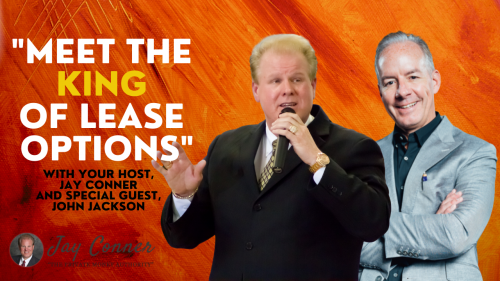 In today's show of Real Estate Investing with Jay Conner, John Jackson joins Jay to teach investors how to make money utilizing lease options using no credit, no money, no risk, and with almost no competition, all while working exclusively on pretty houses in pretty neighborhoods.
John Jackson has been referred to as the "King of Lease Options" by other educators, speakers, and investors across the country, and has transformed many of the techniques, methods, and structures utilized today with lease options.
John started his real estate company Leasing to Buy in 2003 and since then, has completed well over 800 lease option transactions himself, not including the countless hundreds and hundreds that his students have completed.
His company Leasing to Buy has refined the way that lease option transactions are structured and executed so that over 98% of his buyers obtain permanent financing within 12 months. That is unheard of in the industry, where the industry average is less than 20% of buyers in a lease option ever obtain permanent financing at all!
As an educator, John is the ONLY educator in the US to teach Texas lease options and the unique laws that Texas has. Real estate attorneys have even referred to John for his education, experience, and expertise in this very specific field.
Other nationally recognized educators have learned lease options directly from John, and many also direct their students to John to learn his unique method for executing lease options.
Timestamps:
0:01 - Get Ready To Be Plugged Into The Money
0:21 - Today's guest: John Jackson
3:36 - How John Jackson Started In Real Estate.
7:24 - What is Lease Option?
8:33 - Managing Lease Option Properties
9:53 - Advantages of Lease Options To Real Estate Investors
12:26 - Lesser Competition in Lease Options
14:43 - Why Would A Seller Be Willing to Sell Their Home In Lease Option Contract?
17:56 - Benefits of the Seller When Using Lease Options
19:26 - Why John Jackson Prefers Higher Quality Houses?
22:36 - Best Method To Find Sellers In Lease Options
26:58 - Payment Scheme When Using Lease Option Strategy
28:42 - Successful Beliefs And Thoughts To Live By
33:08 - Connect with John Jackson - https://www.LeaseOptionClasses.com
33:29 - https://www.FreeLeaseOptionTraining.com
34:38 - John Jackson's Parting Comments: Make A Smart Action!
Youtube Video Link: https://youtu.be/msIITwF0A7E
Have you read Jay's new book: Where to Get The Money Now?
It is available FREE (all you pay is the shipping and handling) at https://www.JayConner.com/Book
Real Estate Cashflow Conference: https://www.jayconner.com/learnrealestate/
Free Webinar: http://bit.ly/jaymoneypodcast
Jay Conner is a proven real estate investment leader. Without using his own money or credit, Jay maximizes creative methods to buy and sell properties with profits averaging $64,000 per deal.
What is Real Estate Investing? Live Cashflow Conference
The Conner Marketing Group Inc.
P.O. Box 1276, Morehead City, NC USA 28557
P 252-808-2927
F 252-240-2504
Channel
https://www.youtube.com/channel/UCZfl6O7pRhyX5R-rRuSnK6w
https://www.youtube.com/c/RealEstateInvestingWithJayConner
RSS Feed
http://realestateinvestingdeals.mypodcastworld.com/rss2.xml
Google Play
https://play.google.com/music/listen#/ps/Ihrzsai7jo7awj2e7nhhwfsv47y
iTunes:
https://itunes.apple.com/ca/podcast/real-estate-investing-minus-bank-flipping-houses-foreclosure/id1377723034
Watch on ROKU:
https://my.roku.com/add/realestateinvesting
Watch on Amazon Prime:
https://www.amazon.com/How-Locate-Real-Estate-Deals/dp/B07M9WNZR6/ref=sr_1_3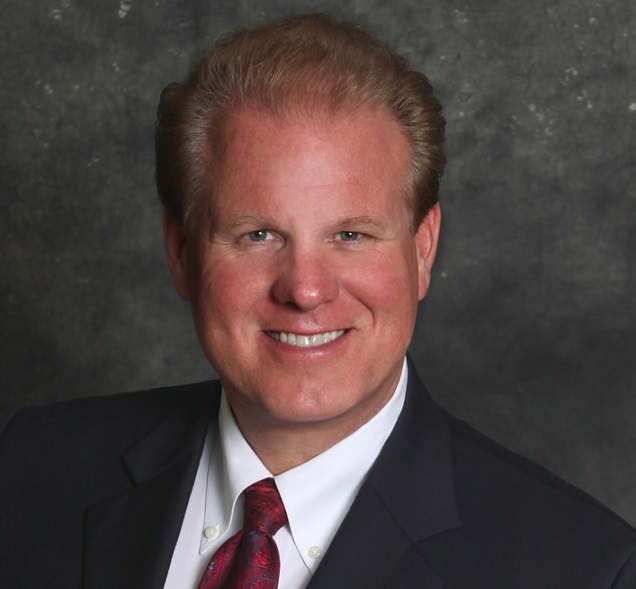 About Jay Conner
Channel
https://www.youtube.com/channel/UCZfl6O7pRhyX5R-rRuSnK6w

https://www.youtube.com/c/RealEstateInvestingWithJayConner



RSS Feed

http://realestateinvestingdeals.mypodcastworld.com/rss2.xml



Google Play

https://play.google.com/music/listen#/ps/Ihrzsai7jo7awj2e7nhhwfsv47y



iTunes:

https://itunes.apple.com/ca/podcast/real-estate-investing-minus-bank-flipping-houses-foreclosure/id1377723034




Real estate investing with the pros
Click here to see the full author's profile
Recent Episodes
Discover The Best REI Funding! with Derek Dombeck & Jay Conner
Building Wealth Through Real Estate Syndications with Aileen Prak & Jay Conner
The Foreclosure Tsunami Is Coming... with Jay Conner & Colin Murphy
The World's Most Unusual Deal! with Joe Myers & Jay Conner
Finding Purpose And Success with Brett Snodgrass & Jay Conner
Real Estate Brings The Green! with Crystal Baker & Jay Conner
How To Build Wealth and Freedom In Real Estate with Ryan Pineda & Jay Conner
What's Going On in California? with Nathaniel Getzels & Jay Conner
Massive Passive Cashflow! with Gary Wilson & Jay Conner
An Extra $30,000 Profit! with Eric & Erica Camardelle | REI with Jay Conner