Real Estate Investing Show for Professional Investors
Why Real Estate Is Cheap! with Jason Hartman & Jay Conner
Jay Conner
Jun 30 2022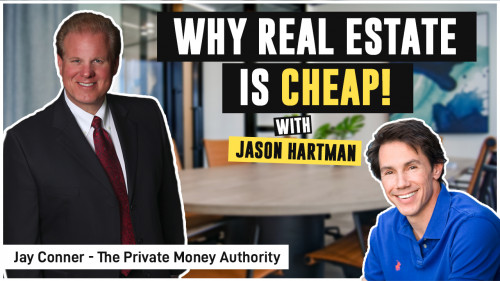 Jason Hartman® has been involved in several thousand real estate transactions and has owned income properties in 11 states and 17 cities.
His companies help people achieve The American Dream of financial freedom by purchasing income property in prudent markets nationwide.
Jason's Complete Solution for Real Estate Investors™ is a comprehensive system providing real estate investors with education, research, resources, and technology to deal with all areas of their income property investment needs.
The United States offers nearly 400 distinct and diverse markets while most media pundits characterize the "housing market" as if it were a single entity.
They realize they do this to cram a cogent comment into a simple sound bite. Real estate cannot be described that simply. It's just not accurate. There is NO such thing as a United States real estate market.
However, there is an Atlanta, Georgia, or a Dallas, Texas real estate market.
To that end, they scour the entire country with an "Area Agnostic™" approach and select the most suitable and sensible markets to recommend to our investors so they don't waste countless hours doing it themselves.
Timestamps:
0:01 - Get Ready To Be Plugged Into The Money
0:29 - Introduction
1:11 - Jay's New Book: "Where To Get The Money Now" - https://www.JayConner.com/Book
2:32 - Today's guest: Jason Hartman
9:56 - Who is Jason Hartman?
18:23 - Tale of 3 Markets
20:30 -" The Cure for High Prices is High Prices"
20:57 - "The Cure for Low Prices is Low Prices"
21:37 - Packaged Commodities Investing
23:44 - Lumber Market Indicators
25:10 - 100-Year Housing Price Index Graph
26:43 - Jason's free book - https://www.PandemicInvesting.com
27:16 - Inflation-Induced Debt Destruction
28:04 - Home Prices and the Consumer Price Index
32:37 - Home Price in Gold
36:27 - Home Price in Median Income
37:04 - It's Not About The Price It's About the Payment
37:22 - Mortgage Payment in Hours Worked at Minimum Wage
41:37 - Connect with Jason Hartman: https://www.PandemicInvesting.com & https://www.JasonHartman.com
Youtube Video Link: https://youtu.be/pv5kFY58A0E
Have you read Jay's new book: Where to Get The Money Now?
It is available FREE (all you pay is the shipping and handling) at https://www.JayConner.com/Book
Real Estate Cashflow Conference: https://www.jayconner.com/learnrealestate/
Free Webinar: http://bit.ly/jaymoneypodcast
Jay Conner is a proven real estate investment leader. Without using his own money or credit, Jay maximizes creative methods to buy and sell properties with profits averaging $64,000 per deal.
What is Real Estate Investing? Live Cashflow Conference
The Conner Marketing Group Inc.
P.O. Box 1276, Morehead City, NC USA 28557
P 252-808-2927
F 252-240-2504
Channel
https://www.youtube.com/channel/UCZfl6O7pRhyX5R-rRuSnK6w
https://www.youtube.com/c/RealEstateInvestingWithJayConner
RSS Feed
http://realestateinvestingdeals.mypodcastworld.com/rss2.xml
Google Play
https://play.google.com/music/listen#/ps/Ihrzsai7jo7awj2e7nhhwfsv47y
iTunes:
https://itunes.apple.com/ca/podcast/real-estate-investing-minus-bank-flipping-houses-foreclosure/id1377723034
Watch on ROKU:
https://my.roku.com/add/realestateinvesting
Watch on Amazon Prime:
https://www.amazon.com/How-Locate-Real-Estate-Deals/dp/B07M9WNZR6/ref=sr_1_3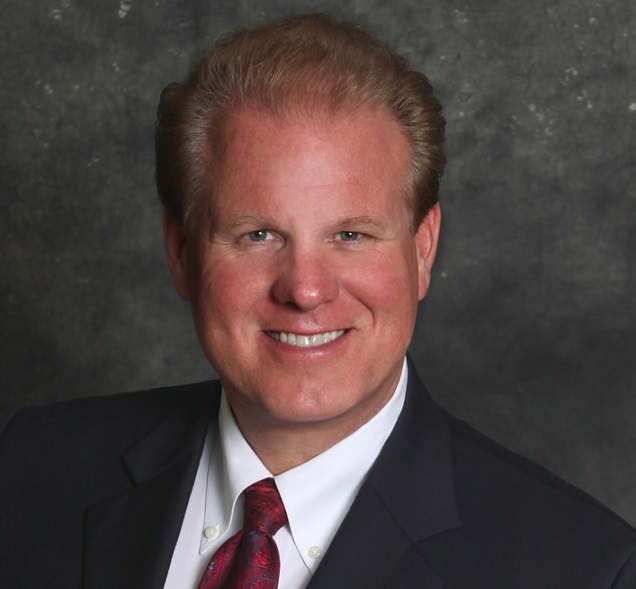 About Jay Conner
Channel
https://www.youtube.com/channel/UCZfl6O7pRhyX5R-rRuSnK6w

https://www.youtube.com/c/RealEstateInvestingWithJayConner



RSS Feed

http://realestateinvestingdeals.mypodcastworld.com/rss2.xml



Google Play

https://play.google.com/music/listen#/ps/Ihrzsai7jo7awj2e7nhhwfsv47y



iTunes:

https://itunes.apple.com/ca/podcast/real-estate-investing-minus-bank-flipping-houses-foreclosure/id1377723034




Real estate investing with the pros
Click here to see the full author's profile
Recent Episodes
Discover The Best REI Funding! with Derek Dombeck & Jay Conner
Building Wealth Through Real Estate Syndications with Aileen Prak & Jay Conner
The Foreclosure Tsunami Is Coming... with Jay Conner & Colin Murphy
The World's Most Unusual Deal! with Joe Myers & Jay Conner
Finding Purpose And Success with Brett Snodgrass & Jay Conner
Real Estate Brings The Green! with Crystal Baker & Jay Conner
How To Build Wealth and Freedom In Real Estate with Ryan Pineda & Jay Conner
What's Going On in California? with Nathaniel Getzels & Jay Conner
Massive Passive Cashflow! with Gary Wilson & Jay Conner
An Extra $30,000 Profit! with Eric & Erica Camardelle | REI with Jay Conner