Real Estate Investing Show for Professional Investors
Finding Gold In Residential Assisted Living With Isabelle Guarino-Smith & Jay Conner
Jay Conner
Jul 04 2022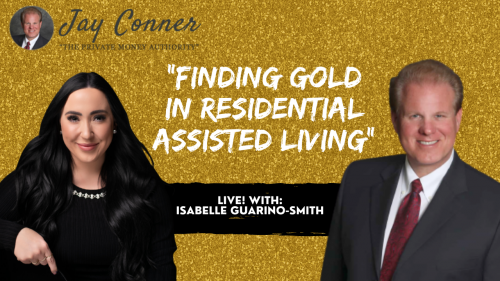 In today's show of Real Estate Investing with Jay Conner, Isabelle Guarino-Smith joins Jay to share the many benefits of investing in residential assisted living.
Isabelle Guarino-Smith trains and teaches entrepreneurs and investors at the Residential Assisted Living Academy.
She has extensive experience in building brands, launching this company, and many more into national recognition while running the day-to-day operations.
She is responsible for the creation and success of RAL National Convention, RAL National Association, Recovery Housing Academy, Pitch Masters Academy and most of the Impact Housing Group's companies.
With a background in Business Marketing and Communications, from interning at Walt Disney World to working at two Fortune 500 companies, she is a true leader in business development and operations.
Isabelle has spoken across the country and has been featured in magazines & articles nationally. She was named "Future Leader" in the Senior Housing industry and "Top Senior Housing Influencer" under 30.
She is a sought-after coach and trainer for all things "RAL"!
Isabelle's goal is to carry on her father's legacy by training investors & entrepreneurs on how to... "Do Good & Do Well".
Timestamps:
0:01 - Get Ready To Be Plugged Into The Money
0:40 - Today's guest: Isabelle Guarino-Smith
2:35 - The Journey Towards Residential Assisted Living
4:40 - From Single-Family Home Into Residential Assisted Living
7:13 - What Is Residential Assisted Living?
8:47 - Nursing Home vs. Residential Assisted Living
9:16 - Different Levels of Services In Residential Assisted Living
12:23 - Finding Gold In Residential Assisted Living
17:33 - ROI in Investing In Residential Assisted Living
20:04 - Jay's Free Private Money Guide: https://www.JayConner.com/MoneyGuide
23:00 - Which One Should Comes First, The Deal Or the Money?
25:07 - Connect With Isabelle Guarino-Smith: https://www.ResidentialAssistedLivingAcademy.com
25:35 - Download Isabelle's Free Book: https://www.RAL101.com
25:58 - Why Start Investing In Residential Assisted Living Now?
30:57 - How To Find Houses To Convert Into Residential Assisted Living 35:54 - Isabelle's Parting Comments: Making Money Is A Lot Of Fun But Creating Jobs And Making An Impact On Your Community Is A Lot More Important.
Youtube Video Link: https://youtu.be/ADu5UYz62SA
Have you read Jay's new book: Where to Get The Money Now?
It is available FREE (all you pay is the shipping and handling) at https://www.JayConner.com/Book
Real Estate Cashflow Conference: https://www.jayconner.com/learnrealestate/
Free Webinar: http://bit.ly/jaymoneypodcast
Jay Conner is a proven real estate investment leader. Without using his own money or credit, Jay maximizes creative methods to buy and sell properties with profits averaging $64,000 per deal.
What is Real Estate Investing? Live Cashflow Conference
The Conner Marketing Group Inc.
P.O. Box 1276, Morehead City, NC USA 28557
P 252-808-2927
F 252-240-2504
Channel
https://www.youtube.com/channel/UCZfl6O7pRhyX5R-rRuSnK6w
https://www.youtube.com/c/RealEstateInvestingWithJayConner
RSS Feed
http://realestateinvestingdeals.mypodcastworld.com/rss2.xml
Google Play
https://play.google.com/music/listen#/ps/Ihrzsai7jo7awj2e7nhhwfsv47y
iTunes:
https://itunes.apple.com/ca/podcast/real-estate-investing-minus-bank-flipping-houses-foreclosure/id1377723034
Watch on ROKU:
https://my.roku.com/add/realestateinvesting
Watch on Amazon Prime:
https://www.amazon.com/How-Locate-Real-Estate-Deals/dp/B07M9WNZR6/ref=sr_1_3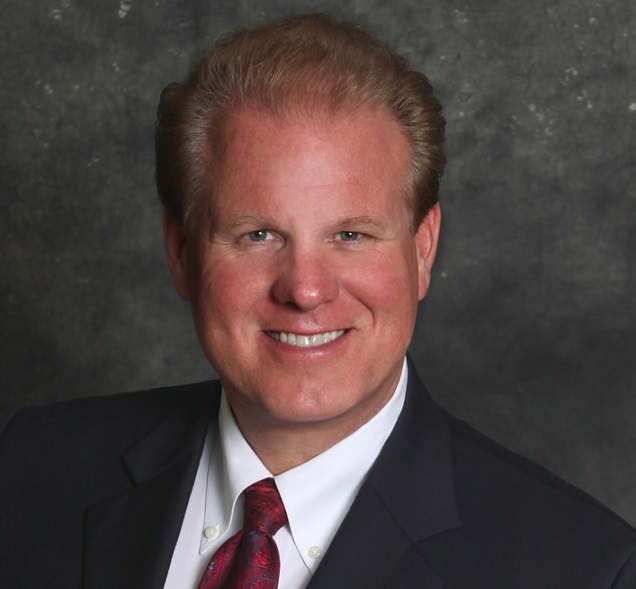 About Jay Conner
Channel
https://www.youtube.com/channel/UCZfl6O7pRhyX5R-rRuSnK6w

https://www.youtube.com/c/RealEstateInvestingWithJayConner



RSS Feed

http://realestateinvestingdeals.mypodcastworld.com/rss2.xml



Google Play

https://play.google.com/music/listen#/ps/Ihrzsai7jo7awj2e7nhhwfsv47y



iTunes:

https://itunes.apple.com/ca/podcast/real-estate-investing-minus-bank-flipping-houses-foreclosure/id1377723034




Real estate investing with the pros
Click here to see the full author's profile
Recent Episodes
Discover The Best REI Funding! with Derek Dombeck & Jay Conner
Building Wealth Through Real Estate Syndications with Aileen Prak & Jay Conner
The Foreclosure Tsunami Is Coming... with Jay Conner & Colin Murphy
The World's Most Unusual Deal! with Joe Myers & Jay Conner
Finding Purpose And Success with Brett Snodgrass & Jay Conner
Real Estate Brings The Green! with Crystal Baker & Jay Conner
How To Build Wealth and Freedom In Real Estate with Ryan Pineda & Jay Conner
What's Going On in California? with Nathaniel Getzels & Jay Conner
Massive Passive Cashflow! with Gary Wilson & Jay Conner
An Extra $30,000 Profit! with Eric & Erica Camardelle | REI with Jay Conner