Real Estate Investing Show for Professional Investors
Note Investing During A Recession With Martin Saenz & Jay Conner
Jay Conner
Jul 07 2022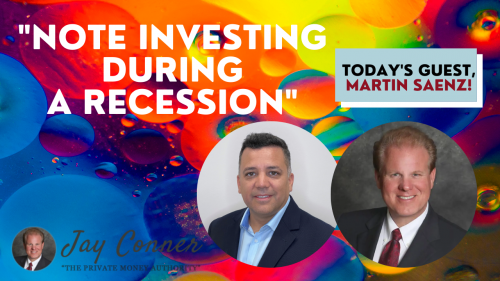 In today's show of Real Estate Investing with Jay Conner, Martin Saenz joins Jay to help teach other investors to grow their wealth and help mortgage borrowers stay in their homes.
Martin Saenz brings social good into smart investing. He is the Managing Partner of Bequest Funds.
Renowned as a thought leader in the mortgage note investment industry, Martin is generous with his first-hand expertise to benefit his many clients and followers.
Genuine, loyal, and passionate about creating a better world through profitable business, he works hard to share and spread success.
Martin owned and operated multiple successful companies prior to launching Bequest.
A successful entrepreneur and real estate investor for over 15 years, he brings a high level of strategy and experience to the Bequest model.
He has directly helped over a thousand families stay in their homes and countless more through the influence of his mentorship.
Martin holds a BA degree in Philosophy from U.T. — San Antonio, an MBA from Drexel University, and an M.S. in Project Management from George Washington University.
Together with his wife Ruth and their four children they live in the D.C. area. Exploring the history and natural beauty of state and federal parks and being a part of their church community.
Timestamps:
0:01 - Get Ready To Be Plugged Into The Money
0:14 - Today's guest: Martin Saenz
1:50 - The Story Of Martin Saenz In Real Estate
3:37 - The Bequest Funds & Bequest Income Fund
4:37 - Why Invest In Distressed Mortgage Notes?
6:04 - How To Invest In Distressed Mortgage Notes
9:23 - No Two Note Mortgages Are The Same
13:50 - Criterion In Buying Mortgage Notes
15:33 - Note Investing Vs. All Other Types of Asset Classes
16:48 - The Level Of Risk Is Measured By Your Level Of Ignorance
19:06 - Private Money & Mortgage Notes
20:32 - Martin's Biggest Mistake & Lessons Learned In Mortgage Note Investing
22:38 - Creating Financial Stability In Your Community
23:44 - State Of Mortgage Notes In Economic Downturn
24:47 - Best Advice For A New Note Investor
25:15 - Connect with Martin: [email protected]
26:50 - Martin Saenz's Parting Comments: Focus On Cas Flowing Assets That You Have Control.
27:47 - Why Jay Conner Does Not Believe That Opposites Attract.
Youtube Video Link: https://youtu.be/BJ8Xm5GwE2A
Have you read Jay's new book: Where to Get The Money Now?
It is available FREE (all you pay is the shipping and handling) at https://www.JayConner.com/Book
Real Estate Cashflow Conference: https://www.jayconner.com/learnrealestate/
Free Webinar: http://bit.ly/jaymoneypodcast
Jay Conner is a proven real estate investment leader. Without using his own money or credit, Jay maximizes creative methods to buy and sell properties with profits averaging $64,000 per deal.
What is Real Estate Investing? Live Cashflow Conference
The Conner Marketing Group Inc.
P.O. Box 1276, Morehead City, NC USA 28557
P 252-808-2927
F 252-240-2504
Channel
https://www.youtube.com/channel/UCZfl6O7pRhyX5R-rRuSnK6w
https://www.youtube.com/c/RealEstateInvestingWithJayConner
RSS Feed
http://realestateinvestingdeals.mypodcastworld.com/rss2.xml
Google Play
https://play.google.com/music/listen#/ps/Ihrzsai7jo7awj2e7nhhwfsv47y
iTunes:
https://itunes.apple.com/ca/podcast/real-estate-investing-minus-bank-flipping-houses-foreclosure/id1377723034
Watch on ROKU:
https://my.roku.com/add/realestateinvesting
Watch on Amazon Prime:
https://www.amazon.com/How-Locate-Real-Estate-Deals/dp/B07M9WNZR6/ref=sr_1_3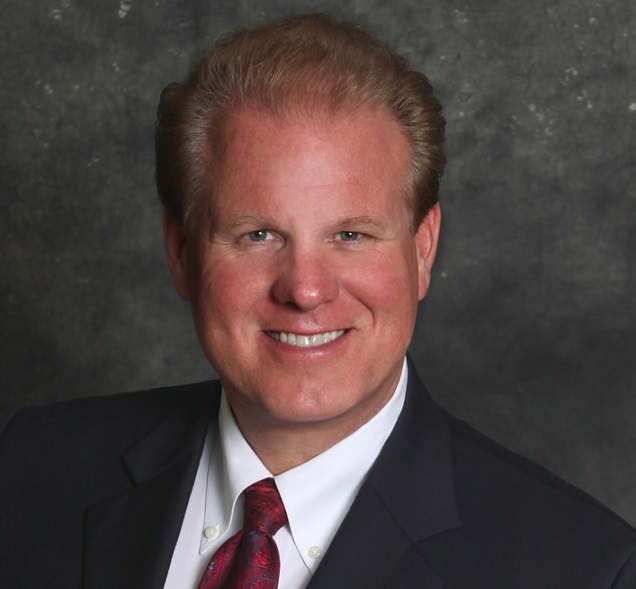 About Jay Conner
Channel
https://www.youtube.com/channel/UCZfl6O7pRhyX5R-rRuSnK6w

https://www.youtube.com/c/RealEstateInvestingWithJayConner



RSS Feed

http://realestateinvestingdeals.mypodcastworld.com/rss2.xml



Google Play

https://play.google.com/music/listen#/ps/Ihrzsai7jo7awj2e7nhhwfsv47y



iTunes:

https://itunes.apple.com/ca/podcast/real-estate-investing-minus-bank-flipping-houses-foreclosure/id1377723034




Real estate investing with the pros
Click here to see the full author's profile
Recent Episodes
Discover The Best REI Funding! with Derek Dombeck & Jay Conner
Building Wealth Through Real Estate Syndications with Aileen Prak & Jay Conner
The Foreclosure Tsunami Is Coming... with Jay Conner & Colin Murphy
The World's Most Unusual Deal! with Joe Myers & Jay Conner
Finding Purpose And Success with Brett Snodgrass & Jay Conner
Real Estate Brings The Green! with Crystal Baker & Jay Conner
How To Build Wealth and Freedom In Real Estate with Ryan Pineda & Jay Conner
What's Going On in California? with Nathaniel Getzels & Jay Conner
Massive Passive Cashflow! with Gary Wilson & Jay Conner
An Extra $30,000 Profit! with Eric & Erica Camardelle | REI with Jay Conner